Your portfolio is the key to your career. The way you present your work can make or break a potential client relationship. That's why it's important to choose the right portfolio theme.
The theme you choose will help form the first impression of your designs. Your clients will make a decision based on how your site makes them feel. The right theme will present you as professional and reliable. Codester.com has many portfolio themes for you to choose from. Here are seven of them.
1. SitePoint Portfolio WordPress Theme
The SitePoint portfolio theme is designed to showcase your work with minimal distractions. That's why it's so simple and easy to use. You can rearrange the items of the theme to suit your style.
As a creative professional, you want to communicate your value. The theme has options to rate your own skills. This way, clients will be able to tell exactly what they can get from you.
The SitePoint theme is aimed at all kinds of creative people. Whether you're a writer, a photographer, or a web designer this theme will help you attract new work. The theme represents the SitePoint brand so you can be sure they understand your needs. They've been working with freelancers for years. This theme reflects their experience. Plus, you're backed by free support in case anything goes wrong. If you want a simple theme to work with, this is the one.
Link: https://www.codester.com/items/3984/sitepoint-portfolio-wordpress-theme
2. Eagle – Responsive Minimal WordPress Theme
If you run an agency, you know it's crucial to show clients the kind of talent you're working with. You might have been searching for a theme that would allow you to easily present your body of work. Having a theme created specifically for agencies will make your life easier. That's where Eagle comes in.
The theme is retina-ready and fully responsive. You can import your work using the one-click option. You get pre-built pages such as "About Us" and "Services". This means that you can set up and get started at a rapid rate. The theme is also easy to modify and configure. Eagle is definitely worth considering as a theme for an agency.
Link: https://www.codester.com/items/4722/eagle-responsive-minimal-wordpress-theme
3. Syno – WordPress Personal Portfolio Theme
When it comes to freelancing, your personal brand is often the key to your success. The Syno theme is the perfect choice for professionals who value elegance. With its single-page design, you can showcase your brand in the best possible light.
The theme is responsive so it will look great on mobile devices. It has also been tested on various browsers. This ensures that your site will be consistent regardless of where it's being viewed. The layout makes it easy for clients to get to know you. At the same time, it guides them towards your work and the services you offer. If your personality is a big part of how you sell your services, the Syno theme will help you get the job done.
Link: https://www.codester.com/items/5155/syno-wordpress-personal-portfolio-theme
4. Reframe – Creative One Page WordPress Theme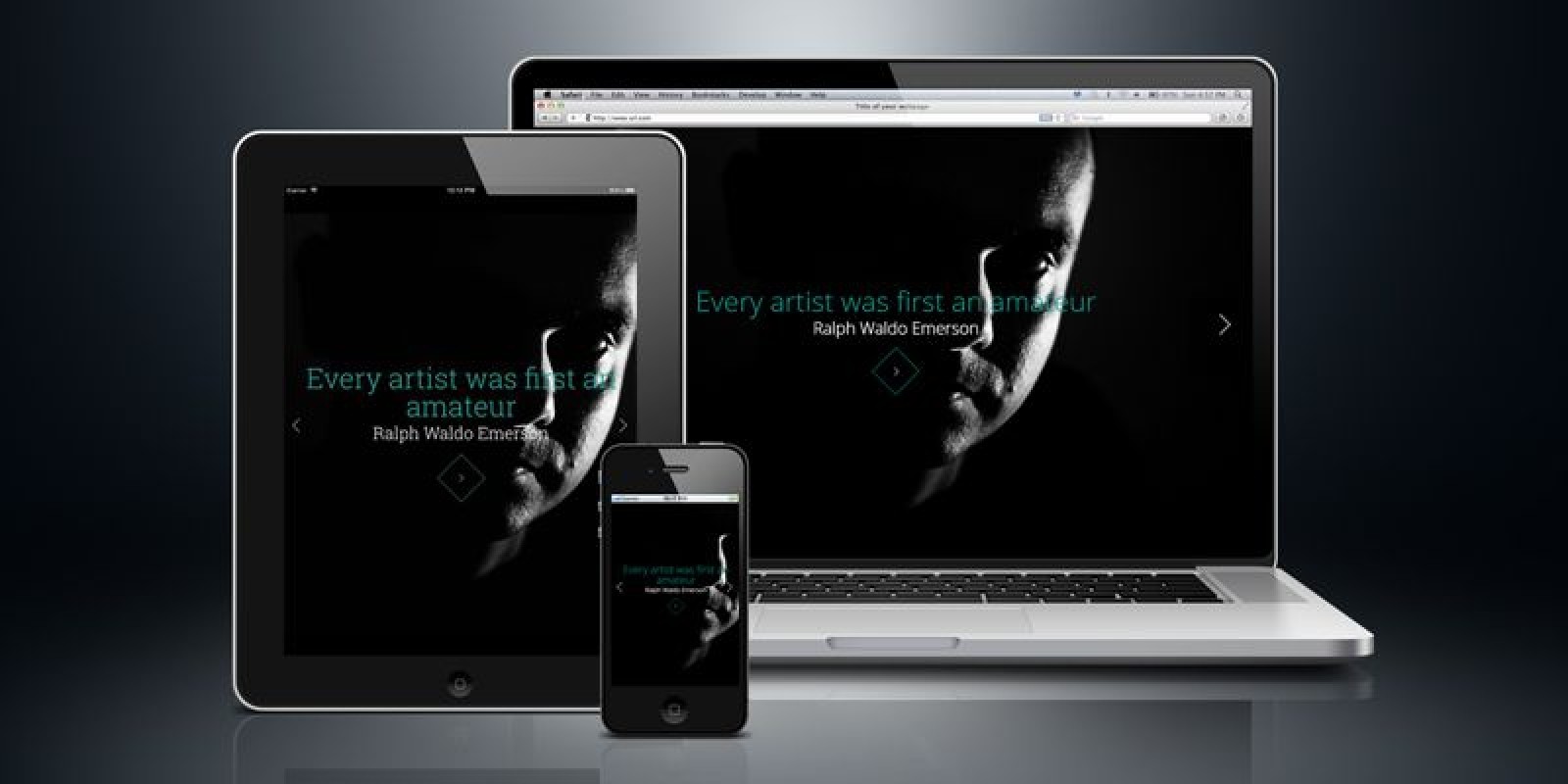 This is another one-page portfolio theme. The focus here is to show a wide range of skills and services you offer your clients. It makes it easy for clients to contact you via an inbuilt form. You can also display a map if clients can reach you at a physical location.
The theme makes it easy to showcase work that is based on visuals. So it's mostly suitable for photographers and designers rather than for writers. It also allows you to share various projects. This makes it easy to organize your portfolio systematically.
To make it easy to get started, the theme comes with videos that show you how to set it up. It's also well documented, so you should find it fun to work with. If you want a simple, yet versatile, theme Reframe is what you should go for.
Link: https://www.codester.com/items/1821/reframe-creative-one-page-wordpress-theme
5. NT Portfolio – Portfolio WordPress Theme
The NT Portfolio theme is great for graphic and web design companies. It comes with many features that support you beyond showcasing your work. For example, you get a page for your team. This will allow clients to feel more comfortable about working with you. You can also display pricing, services, and contact information.
The theme is very easy to modify. You don't even need coding skills since it has drag-n-drop functionality. There are also shortcodes and a variety of layouts. It's responsive so your work will look amazing on tablets and mobile phones. This theme is perfect for a busy agency that wants their site up as quickly as possible.
Link: https://www.codester.com/items/1634/nt-portfolio-portfolio-wordpress-theme
6. Celice – WordPress Portfolio Theme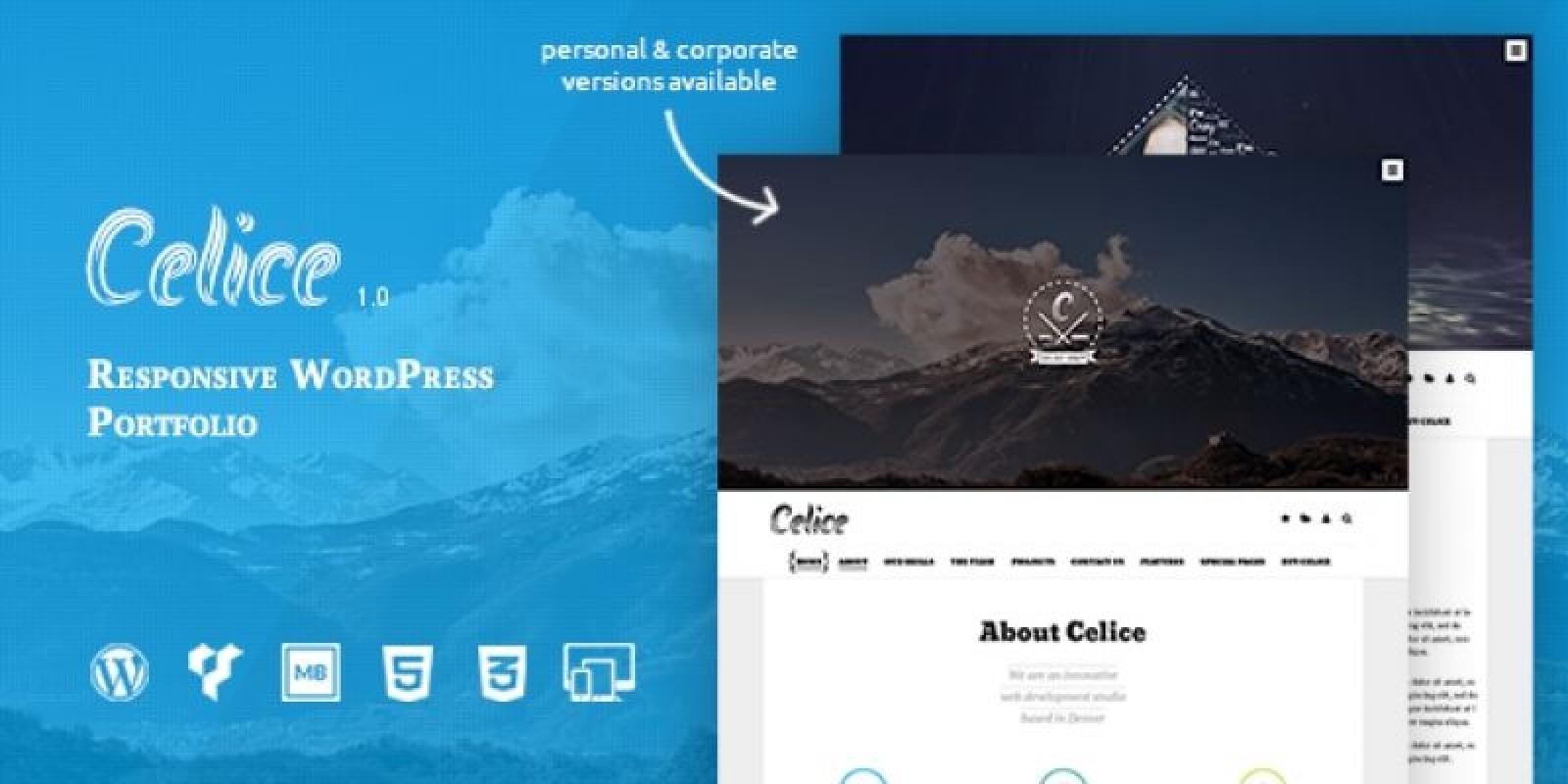 Celice a simple, yet attractive portfolio theme for your business. As you might expect, you can easily customize it. Visual Composer plugin lets you modify the theme without coding.
You can get this theme in both the personal and corporate versions. The Celice theme comes with the Contact Form 7 plugin so potential clients can reach you. It's fully responsive and looks great on all devices.
Link: https://www.codester.com/items/1533/celice-wordpress-portfolio-theme
7. Toro – WordPress Business Portfolio Theme
The Toro portfolio theme is a great choice for a web or graphic design business. It features an easy-on-the-eye corporate design. At the same time, it can be used for a freelance website as well.
The theme comes with several plugins such as Slider Revolution and Visual Composer. These let you easily work on your site layout. You don't need to know how to code in order to make it fit your needs. Plus, the theme gives you all the flexibility you expect from responsive design.
Link: https://www.codester.com/items/876/toro-wordpress-business-portfolio-theme
Summary
These are just a few of the portfolio themes you can find on Codester. Start by looking at the one that seems to fit with your current business. You can also view live demos.
Join over 50,000 developers, designers and entrepreneurs!
Get exclusive articles, special deals and freebies delivered straight to your email inbox!