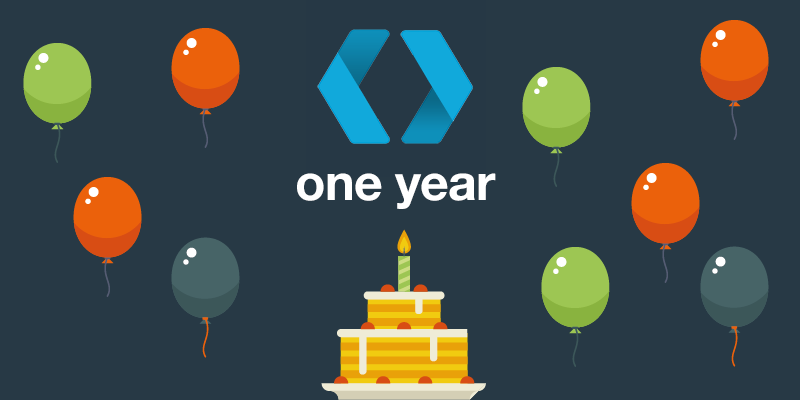 Today it is exactly one year ago the very first version of Codester went online. A lot has has happened in our that first year and we would like to thank for all the great support we have received from everybody.
We have covered a lot of ground in the first year and have established a great foundation for a marketplace. We have seen the marketplace grow on daily basis and many new sellers & buyers sign up every day.
There have been many challenges we had to tackle in our first year. Getting our first sellers was one of them! The well known chicken-egg problem every marketplace has to deal with when they first start up. But also fighting creditcard fraud and copyright fraud has cost us a lot of headache.
We are very excited for the journey ahead of us in our second year. We have many great plans for our second year online and we are more focussed to accelerate our growth. We also have planned many new features and improvements that are both beneficary for buyers and sellers.
With the great support we are confident to be able to build, grow and scale this startup further.
Join over 50,000 developers, designers and entrepreneurs!
Get exclusive articles, special deals and freebies delivered straight to your email inbox!