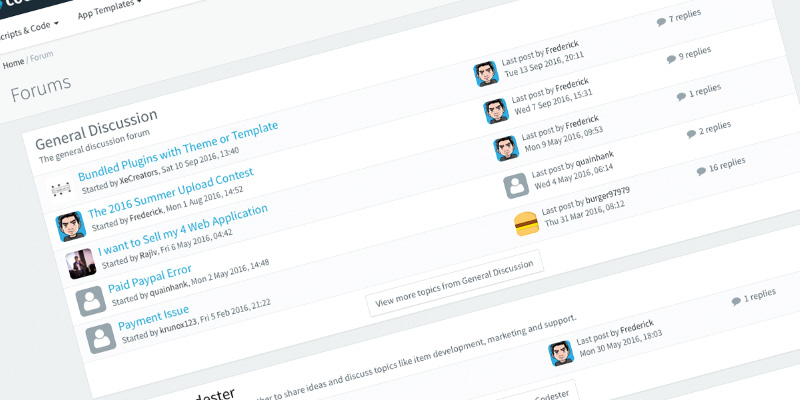 The new forum design is online. The goal of the new design is to make the forum more inviting and give better overview of the topics that are available.
We would love your have your feedback.
You can post your feedback here: https://www.codester.com/forum/topic/67/forum-redesigned
We will also be rolling out several new features in the coming weeks.
Have fun!
Join over 20,000 developers, designers and entrepreneurs!
Get exclusive articles, special deals and freebies delivered straight to your email inbox!