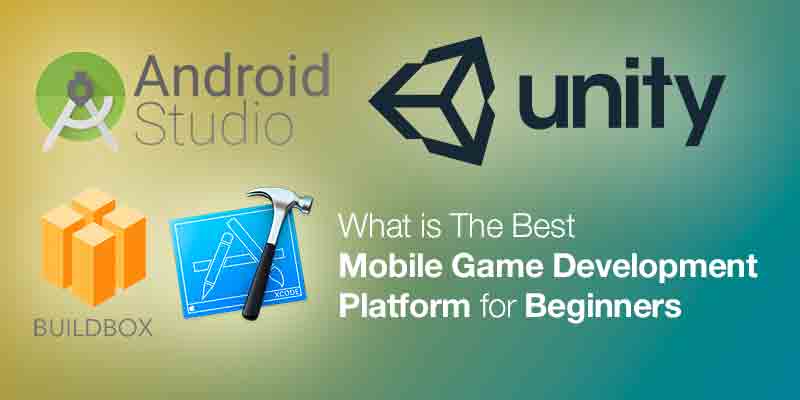 For a beginner, a cursory look at all the various engines, development platforms and tools can make one's head spin fast enough to break the sound barrier. While many tools are greatly recommended by beginners and experts alike, not knowing the ins and outs of the development platforms and engines available can quickly turn an aspiring developer's project from a dream into a nightmare. So what can a beginner do to prime themselves for success? When choosing a development weapon of choice, one must consider both the tools provided and what they are capable of doing. With that in mind, here are four candidates for first-time mobile game developers to consider.
For many aspiring game developers, Unity is both the first and only stop when it comes to choosing an engine for creating mobile games. That said, despite it being an excellent choice for beginner mobile game developers, there are still some factors to take into consideration before starting.
Pros
1. Unity features extensive documentation, updated frequently by both the developers and by the community.
2. Unity's community is both vast and active, providing a platform on which to quickly gain help or feedback, as well as discussion and other resources.
3. There are countless tutorials available for Unity in both text and video form which can greatly improve the learning curve for a beginning developer and even provide a potential base for many games.
4. Unity's web store and other online stores feature templates and development tools for games, both free to use and available for purchase.
5. Unity uses both a drag and drop interface as well as scripting, so beginners can produce a game quickly but later move onto larger projects without having to change engines.
6. Unity offers cross-platform support, so developing for both Android and iOS requires trivial extra work.
7. Unity is free to use up until a revenue limit of 100,000 is reached, at which point very reasonable fees are charged along with extra benefits given.
Cons
1. Because Unity is rife with many features, it can be difficult to parse what is necessary to learn in order to develop a mobile game as opposed to larger games for other platforms.
2. While Unity in its initial free to use form is often enough for most beginner developers, some potentially useful tools are locked behind the pay to use licenses that beginners may not be willing or able to purchase.

Of the four tools listed in this article, BuildBox is by far the easiest to use. But does that make it the best for a beginner? The answer of course, depends on what goal is in mind.
Pros
1. Due to the Buildbox's simplicity, turnaround time for game development is incredibly fast in comparison to programming based game engines and development platforms. Thanks to this, a beginner can see playable results incredibly quickly.
2. As Buildbox is entirely GUI based, prior programming knowledge is not required. For this reason, a beginner can learn how to develop on the platform much faster than in programming or scripting-based platforms.
3. There are many tutorials available for learning Buildbox, adding even more ease of use to an already simple to use toolkit.
Cons
1. Since Buildbox is both entirely drag and drop based as well as geared towards simplistic games, there are many limitations on what can be achieved by the developer.
2. Because Buildbox will not require the beginner developer to learn programming or scripting, if they choose to switch platforms at a later time they will have to learn both the nuances of programming and programming languages from scratch.
3. The developer's license carries a hefty price tag that most beginner developers will be unwilling to pay to put their game on the market.

Android Studio is an in-house developed IDE for making android based applications. While this makes it naturally much better geared towards developing applications, there are still good things to be said about its role as a tool for game development for beginners.
Pros
1. There are importable libraries available that make handling 2D graphics simpler and facilitate game development.
2. Mobile games developed for Android are very quickly checked for approval to the market.
3. Documentation for Android Studio is extensive as well as frequently updated.
4. There are many tutorials available for developing mobile games using Android Studio.
Cons
1. Android Studio was not developed with game creation in mind, so many features that game engines and game development platforms already contain (physics engines, collision detection, etc.) will have to be developed from scratch. For a beginner who may be new to programming, this task could range from time-consuming to nearly impossible.
2. Android studio does not offer cross-platform support due to its existence as a tool to build Android applications. As a result, the beginner developer will have to invest a great deal of time and energy into porting the game to other systems.
3. Programming is necessary for development in Android Studio so beginners will have to deal with learning both a new language and the process.

Xcode is the apple equivalent to Android studio, being an IDE explicitly aimed at development for Apple devices. With those similarities in mind, the benefits and downfalls are nearly the same with several caveats.
Pros
1. Apple provides tools to use in tandem with Xcode specifically for mobile game development which can simplify and aid the process significantly.
2. While not as numerous as tutorials available for Unity and Android Studio, many tutorials are still available for developing mobile games with Xcode.
3. Continually updated and relatively thorough documentation are available for Xcode.
Cons
1. Since this IDE is for general development, it will not come with many tools that game development platforms already possess, necessitating extra development time and effort to create tools as needed.
2. No cross-platform support is available since X-Code is intended for use with Mac-related operating systems only, meaning that significant extra time will have to be spent to port any applications to Android.
3. Like Android Studio, programming is absolutely required to develop games.
4. Obtaining permission to release games for Apple devices has a much longer turnaround time than for Android on which games are often checked within the same day.
Conclusion
Developing mobile games is an excellent goal for beginner developers to consider, with any number of tools from which to choose. But as we have seen, among many factors, some pros become cons depending on the goal in mind. While the four listed are all viable choices for beginners, it is up the aspiring developer to decide what tool is right for them.
Next it is time to get your hands dirty. Mobile game templates can be a great starting point to learn to create your first game. With the help of a game template you can exactly see how a game is build, which will give more knowledge on how to create your own game. You can find hundreds of mobile game templates and source code on here.
Join over 50,000 developers, designers and entrepreneurs!
Get exclusive articles, special deals and freebies delivered straight to your email inbox!