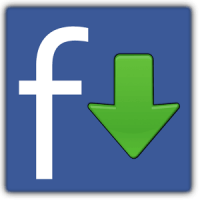 Facebook Video Downloader - Android Source Code
Facebook Video Downloader Android Source Code with Admob Integration.
Overview
Facebook Video Downloader is the easiest Video Downloader app to download and save videos from Facebook into your phone Gallery
Facebook Video Downloader allows you to browse through your Facebook account, your news feed and your friends/pages walls using a built-in browser that allows you to select the video you want to download, stream and save it to your gallery.

You can download multiple facebook videos at a time. It makes the downloading arrangement more convenient for the users.

ADMOB BANNER & INTERSTITAL ADS Implementated so earn money as well through this wonderfull facebook downloader app template.
How to use:
1. Click on GO TO FB.
2. Login and browse your facebook feed.
3. Click on Video you want to action ( Stream or download ).
4. Click Stream to watch Video.
5. Click download to download the video.
6. It saves to your gallery
Demo APK: https://play.google.com/store/...
Features
Easy to use & Handle
Beautiful & Clean UI
Safe & Light App
Multi Download Feature
Download Videos & Play Offline
Share Videos Directly
Admob Integrated
Firebase Push Notification
Firebase Analytics
Documentation Included
Requirements
Latest Android Studio
Admob Interstitial & Banner ID
Instructions
Follow Documentation Step by step