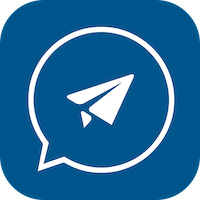 WhatsApp Direct - Send Message Without Contact iOS
To send messages to any numbers those are not saved in your Contacts in WhatsApp Messenger
Features
WhatsApp Direct – Send Message Without Contact
This application is a great app for WhatsApp Messenger to send messages to any numbers those are not saved in your Contacts.
1) WhatsApp Direct
- You can send message and media directly in WhatsApp without saving contact
2) No need to save a Contact
- No need to save a number in Contact, directly add/select number and Send
3) Select number directly from Call logs
- Just select number from recent call logs and send a message
4) Easy to send a message (How it works)
    1. Select a WhatsApp number
    2. Enter text message
    3. Tap "SEND" to send a message
    4. You can attach media from WhatsApp app's attach button.
Requirements
- The app has been developed in iOS Swift 4.0 and compatible with Xcode 10.1
Instructions
Note:
- This app use an official whatsapp API to open a chat with any number you enter without create it as contact on your device.
- This app or app developer is not associated with WhatsApp. WhatsApp is a registered trademark of WhatsApp Inc. 
- You should follow WhatsApp's terms & condition while sending messages through WhatsApp Direct App.

We also provide support via Skype and Email:
• Skype Id: ibl.infotech
• Email : info@iblinfotech.com