Super Bounce - Complete Unity Project
Fully completed arcade game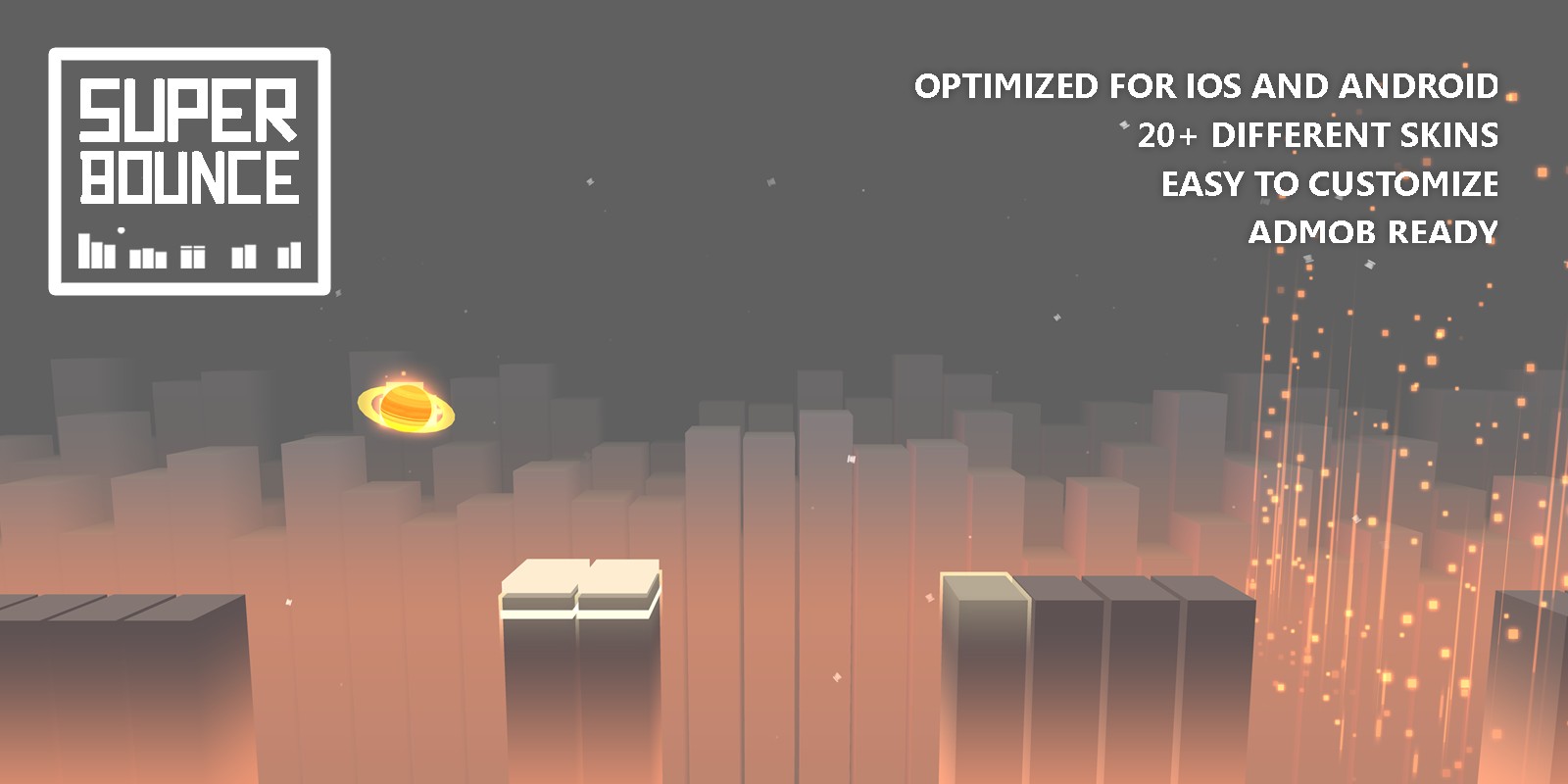 Overview
Ready for publish on Android and iOS
Super Bounce is a complete ready to release game where you need to jump on the platforms and beware of thorns.
Features
20+ different characters.
Mobile and PC ready.
AdMob support.
Cross-platform.
Android and iOS share.
Multilanguage.
Addictive gameplay.
Color schemes.
Easy to customize. 
Optimized for iOS and Android.
Requirements
Unity version: Unity 2018.3.7f1
Target platforms: iOS, Android
Minimum iOS version: 9.0
Minimum Android version: Android 5.0 (API Level 21)
Scripting Runtime Version: .NET 4.x Equivalent