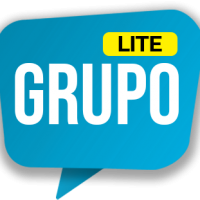 Grupo - JSON Based AJAX PHP Chatroom Script
Easiest way to Start Your Own Chat Room Website. Allow users to discuss & share files in public and protected chat rooms.
Overview
Grupo is a use-friendly & easy to install-able AJAX & JSON based PHP chatroom script with more than 50 Features. Grupo chat rooms are equipped with security features that make hackers and spammers a thing of the past. No Flash, Java, or other browser plugins are needed to run your chat room. Easily create your own chat room without any knowledge of coding. The options and features in your chat room can be adjusted according to your preference. 
Login Details
Role: Admin
Username: admin
Password: pass
Role: User
Username: user
Password: pass
Role: Group Admin
Username: groupadmin
Password: pass
Role: Group Moderator
Username: moderator
Password: pass
Do you have any questions?
We know there are going to be times when you need our help. Please feel free to contact us anytime. - hi@silwr.com. 
Features
Requirements
Most current web servers with PHP & MySQL installed will be capable of running Grupo.  Download this file to check required extensions directly in your server.
Minimum Requirements
PHP 5.6.4+ (PHP 7.1+ recommended)
mod_rewrite Apache
MySQL 5.1+ 
MySQLi PHP Extension
PDO PHP Extension
cURL PHP Extension
OpenSSL PHP Extension
MBString PHP Extension
GD PHP Extension
IMAP PHP Extension
Json PHP Extension
FileInfo PHP Extension
Zip PHP Extension
Instructions
Unzip the contents of the zip file to a folder on your computer. You will find two folders, One folder contains documentation & another is Grupo.
Upload the Entire Grupo folder to your website / server
Next you can rename the folder to whatever you like
Now visit the uploaded location using your web browser to run the installer process.
Follow the instructions on screen to install Grupo.
On Successful Installation, You will be redirected to Login Page