My Life Sport And Meal - iOS App Template
App Store ready application about healthy food, yoga, sport tips and motivation.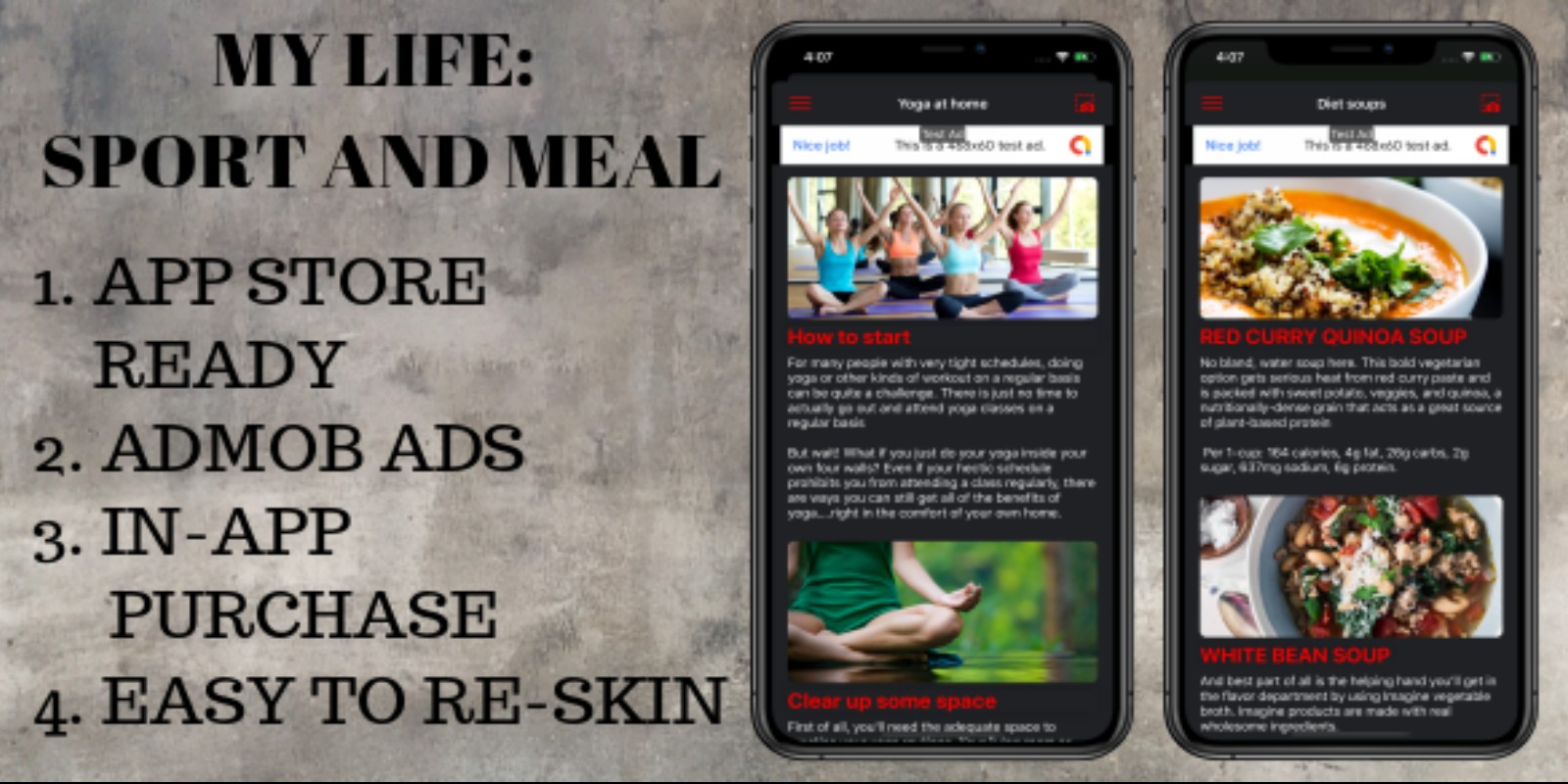 Overview
'My life: sport and meal ' is an App Store ready app template. There are a lot of media content about healthy food, motivation, sport tips and recipes. 
Step by step preparation of healthy cocktails, snacks, soups and other delicious and low calorie dishes are really important for people who are trying to lose weight. Try it to change your body and your life.
The notes section is for useful tips, recipes, motivation and exercises . You can add new notes to the collection, edit and delete them. 
Save useful screenshots, explore sport and healthy food tips.
Welcome to a healthy life!
Features
AdMob interstitial to show ADS
AdMob banner to show ADS
Remove ADS in-app purchase
Professional design
Easy to re-skin project
Media content
Simple navigation
Horizontal and vertical menus
Screenshots saving
Instructions
Download the projects, open the documentation and follow the instructions there