Simple And Easy Paint Online App
Simple And Easy Paint Online App
Web Application to creates images
Simple And Easy Paint Online App
Web Application to creates images
Overview
Paint App is website application. It's a JavaScript project. The Application will help you to draw nice images and then download them. The Application contains loading and loading page with GSAP. The Application starts on a beautiful Landing page and clicking on the "Try it now" button redirects you to the Paint App.
Paint App offers these tools : 
Line, Triangle, Rectangle, Circle, Star, Text
Eraser, Pencil, Brush, Paint-Bucket, Undo and Download button.
Line widths and Brush widths,
Choose colors with color picker.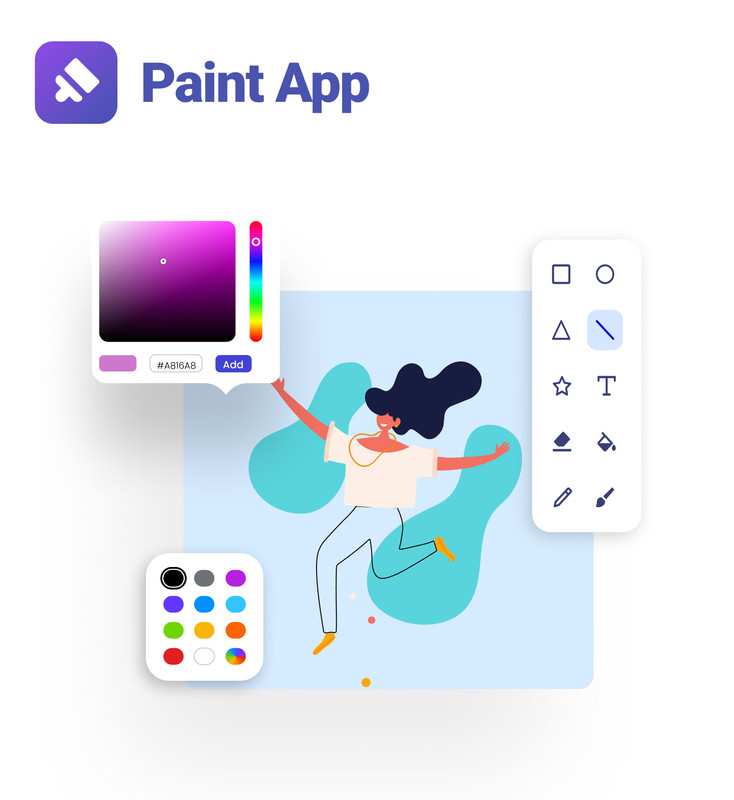 ---
Demo



Features
Loading Animation with GSAP
Landing Page
New Awesome Design
Beautiful Font
Function Download Images
Paint-Bucket Tool
Color Picker Tool
And More….
Requirements
JavaScript
HTML
CSS
GSAP
jQuery
Instructions
Unzip the files
Read Document
Open in editor.
Customize as per your need