Milky - Android and iOS game Made With BuildBox
Full iOS and Android game. Sound and visual effects. Sharing functionality. AdMob banner and AdMob interstitial.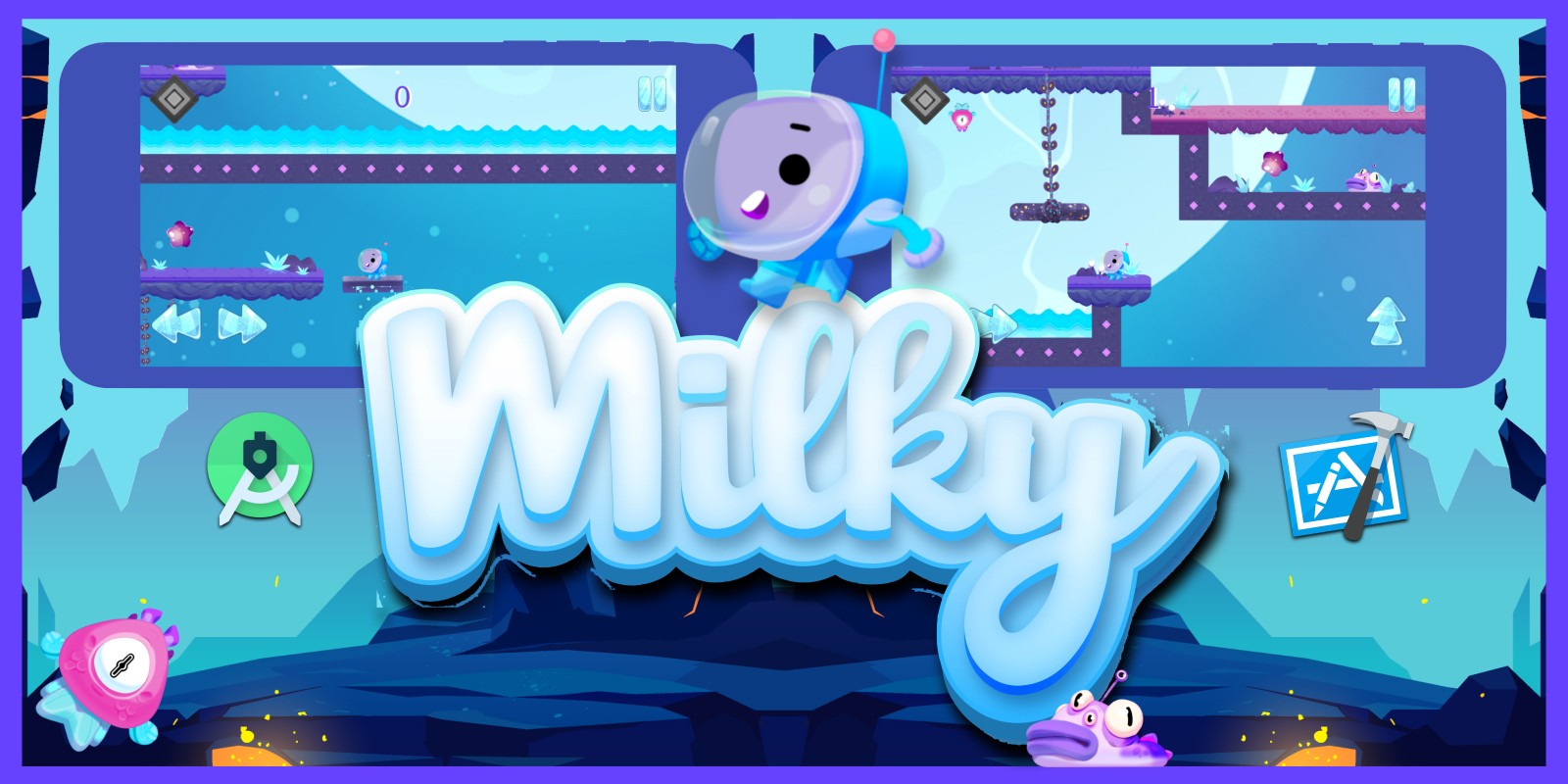 Overview
'Milky' is a cool and colorful space style game.

The main character of the game is the little astronaut Milky, who is stuck on a space base. The magical and cozy atmosphere of the base becomes creepy when it turns out that the base is teeming with alien creatures that are waiting for the stranger Milky to destroy him.

To get out of the trap, Milky must find the key hidden at the base and find the door, upon entering which he will be able to escape!
The game contains many cool visual and sound effects, characters and enemies sprites, UI elements, high quality images and many animations!
'Milky' was made with the FREE BUILDBOX version.
Purchase includes both iOS and Android files + the main BuildBox file to make a re-skin.
You can not re-skin the game in Xcode or Android Studio.
The game has only one level.  
Features
AdMob banner
AdMob interstitial 
Leaderboard
More than 30 sound and video effects 
Characters and enemies sprites
UI elements
Android and iOS files included (+main BuildBox file)
Step-by-step fully documentation 
Ready to upload on AppStore and Google Play
Easy to re-skin 
High quality graphics and sounds 
Sharing functionality to any social media (Twitter, Instagram, Snapchat, WhatsApp and so on)
Requirements
Buildbox free version, Xcode, Android Studio
Instructions
Download the 'Main files and documentation' folder, open the documentation and follow all of the instructions there.
Test the game on the REAL device. 
Don't forget to enter all of your your IDs and export the game once again.