Disclosure - The Ultimate Sngine Theme
Disclosure is a Sngine theme, handcrafted with care. It offers the best performance and advanced features for your site.
×
This item is temporarily not available for sale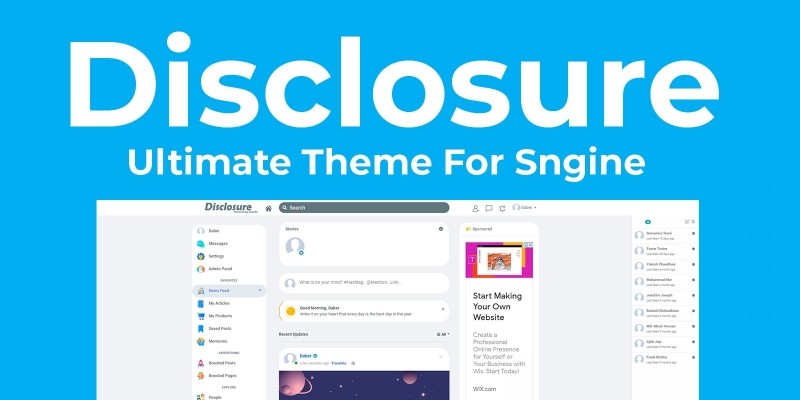 Overview
Disclosure has all the important functions needed to create super fast responsive websites with amazing user experience. It comes with unique design crafted with love which gives your users a sense of true quality.
Features
Login, Registration and Forgot Password.
Left sidebar icons.
Buttons with movements in most sections.
The UI has been improved in sections such as the posts box, stories, chats, posts box, right sidebar boxes, Directory section, etc.
Moving color boxes on the right sidebar.
New embroidered design in drop down menus.
New header design.
New icons in header.
Dark Theme improved.
Responsive with all devices.
Requirements
Sngine Version 2.9 of the Main PHP script and above