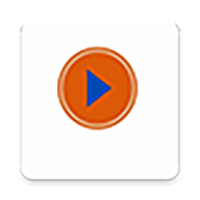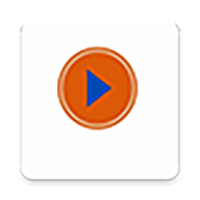 Video Player All Format HD App Source Code
Video Player All Format HD App Source Code
Video Player for Android supports ALL video formats, 4K/ultra HD video files.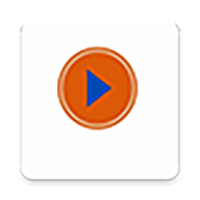 Video Player All Format HD App Source Code
Video Player for Android supports ALL video formats, 4K/ultra HD video files.
Overview
Video Player is powerful HD Video, Movie player for Android device, it is the leading free Multimedia player for Android. This Video Player using the hardware decoding, which make your video play more faster and smoother HD playback, the Best video playback quality is proven! With the most smallest size and smaller memory usage, Video Player give you more convenient experience to enjoy smoother, better quality videos and movies. HD Video Player can automatically detect videos in the phone memory and SD Card, allowing you to quickly locate and play the video. HD Video Player for Android supports All Popular Video Formats Including 3GP,AVI,FLV,M4V,MKV,MOV,MP4,WMV, and etc.This is the Fully Complete featured Video Player also have Network Streaming feature from you can live stream any media such as,.M3U8,.ts etc.
Features
Plays all the video formats smoothly, supports hd, full hd and 4k videos.
Network Streaming feature.
All Whatsapp Status Saver.
File Manager.
Subtitle Support.
Small size, small memory usage and High Efficiency playback.
Easy manage and playback All your video and audio files
Hide video files, protect your privacy.
Browse files and folders in storage
Swipe controls for volume & brightness
Support auto-rotation, aspect-ratio adjustments.
Support to change theme of app ,background theme.
Remember recent play history.
Rename Your Video Files.
Set Password and Hide Your Private videos and movies, easy protect your privacy.
Have the most smallest size, and quick start up.
HD and Smoothly Playback for detected videos and movies.
Hide your private videos via PIN code locked secure vault.
Protect private videos via encryption, the safest place for your sensitive files.
User friendly beautiful UI design.
Automatically detect all Video and Music & Photos on your phone.
Resume Dialog.
Easy Volume control in playing.
Support for all formate.
View you photo gallery.
Secure Password protection.
Change app theme color.
Smart playback your videos.
Easy and convenient control.
Modern Unique Interface.
Requirements
Language Used JAVA Android Studio.
Must Know the some basic to change package name 
firebase analytics you know hot to get Jason file and paste in android project.

Instructions
Buy and Download Project
we do all step in Documentation file you can easily change everything
step by steps.
if you have any query to change basic thing we will help you as soon as possible.