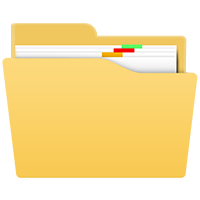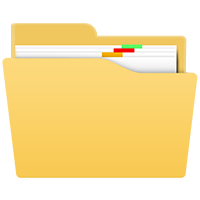 File Manager - Android Source Code
File Manager - Android Source Code
File Manager - File Explorer is #1 File Transfer Tool & SD Card Manager . Share Storage & AdMob Ads Ready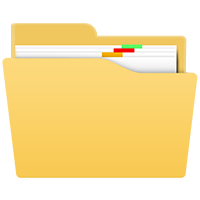 File Manager - Android Source Code
File Manager - File Explorer is #1 File Transfer Tool & SD Card Manager . Share Storage &am...
×
This item is temporarily not available for sale
Overview
Achievements
A similar app previously crossed 2.3+ Million downloads. You can find it on:
https://apksfull.com/file-mana...
---
File Manager is a full-featured Android file explorer, manager, file browser, and device storage data management app. You can efficiently explore & manage all of the device data stuff of your Android device data.
📂 File/Directory Manager
Create new, Read & Write, Copy or Paste, Move or Cut, Compress or Extract, Delete or Delete-All, Rename, Show or hide, Details, Send multiple files, Single & Multi-Select.
💾 Storage
File Explorer- File Manager provides storage browsing and access to internal storage & removable SD Card data.
🚀 File Sharer
Share your photos, videos, documents, and other media files using a lot of sharing media options such as Bluetooth, Email, Wi-Fi, Facebook, WhatsApp, Zapya, Drive, OneDrive, Cam Scanner, and much more.
🗂️ File Zip
To check zip or unzip files you need to just tap on it.
🔎 Universal Search
Search and find your files & directories very fast with only one tap.
---
File Extensions Supported Icons
Movie or videos (mp4, avi, mov, wmv, flv, mkv), pictures(jpeg, png, gif), audio(mp3, ogg, wav, aac), documents(doc, docx, txt), pdf, html, xhtml, Zip, Tar, FTP, apk, torrent, and much more.
File Manager Unique Features: 
• Materially designed and classic style user interface
• Supports many Files format
• zip, 7zip, RAR, and tar Support
• Multiple language support
• Files and folders in simple list format
• Shows thumbnails for images and videos
• Support home option for the main directory
---
Support and Assistance
Faced a problem? Need assistance with the product? No worries – our customer support team is always ready to help you.
We suggest, while our team reviews your support request, please read the documentation that comes in the zip file of the source code. 
Have pre-sales questions or concerns, please write to us via our email: 

[email protected]

If you like our product and support then please drop a rate and write a positive review.
Refund Policy
We don't offer a refund. (If the item is downloaded)
Please read the description and compatibility content thoroughly before purchasing as we don't offer a refund if you buy it by mistake.
2. Do you support if the app has problems after being purchased?
YES. You just send to me an email via [email protected] and attach what issues you met. We will assist you to fix those issues.
Features
Advance Copying Feature: You can copy files from the SD card to the main storage or from the main storage to the SD card.
File Management: Explore and manage your storage files like images, movies, documents, Music, and much more on your mobile.
File Manager - File explorer: Manage your device's main storage or removable SD card, copy and paste files, delete files, transfer files, show hidden files, compress and decompress files, and many similar actions easily.
Multi-Files Sharer- Share your files with just one tap. You can select multiple files to share in a single instance.
AdMob ads integrated (banner & interstitial)
Requirements
Android Studio version 3.6.3 or higher
Gradle version 3.6.3 or higher
AdMob Account
Google Play Console Account(For App Publish)
Android Device or Emulator(For App Testing)
Instructions
Full documentation step-by-step setup included. From the very start till apk/app bundle generation. The source code is written in Android Java.