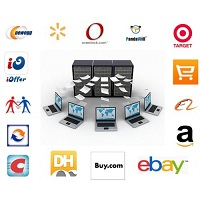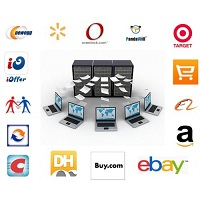 MultiScraper For PrestaShop
MultiScraper For PrestaShop
MultiScraper is the software for automatic bulk product import from 20+ big marketplaces directly into your PrestaShop store





Average rating of

5.0

based on

3

votes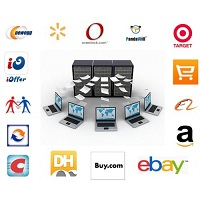 MultiScraper For PrestaShop
MultiScraper is the software for automatic bulk product import from 20+ big marketplaces directly...





Average rating of

5.0
Overview
    This software was designed for those who need to quickly fill in their PrestaShop   stores with number of products from another online sources (another stores, marketplaces, supplier's websites or even their another own stores). May also be useful for managing the affiliate stores or satellites websites.
    MultiScraper  intended for automatic product import from other online stores directly into your PrestaShop store in bulk (20 websites supported in the common release but it is possible to order additional plugins for importing products from any other).
    We developed this application in such a way that deployment of large high-grade store with lots of categories and products has become a matter of several weeks or even days.
---
HOW IT WORKS:
MultiScraper will grab all products you need step by step (product by product) and insert them into your PrestaShop store.
MultiScraper able to process both listing (category) URLs and lists of separate product URLs.
MultiScraper is fully configurable, so it will process as intensive as you want.
---
LINKS:

List of the websites supported

---
WARNINGS:
Capacity. This software is html web scraper, the web scraping is not the easy process. You have to have quite strong server to be able to grab products from another marketplaces in big range. MultiScraper may not process properly at Free Web Hosting areas, cheap hosting plans (or may be used at cheap servers to grab low numbers of products from simple marketpaces like focalprice), servers with strongly limited resources, etc. Be sure that your server abilities allow to use MultiScraper before purchasing it. Please, DO NOT purchase this software if you have weak server with unstable internet connection!
About Performance. You have to realize that MultiScraper  will not do WHOLE JOB TO FILL IN THE STORE for you. Sometimes you will need to adjust the collected material, make some corrections by hands etc. We do not guarantee that you will get ready-to-use store with 1 000 000 of products in one click. Remember, this is not the Magic wand, this is just helper which makes the filling of your store much faster and more convenient.
About Product Variations. MultiScraper will grab all available variations from donor website and create the combinations of them for variable products BUT the price for every combination will be the main product price, it will not be changed.
About Stability. For several reasons MultiScraper may stop grabbing content from certain websites. Content grabbing is unstable process a-priory. If the problem remains after you will upgrade this software - let us know on the support email (see below). We always try to find the solution ASAP. 
Just be sure that you understand what it means before purchasing this software.
More FAQs and Warnings you will find at the MultiScraper.com
Dear customers!
Please, TEST the free trial verson of MultiScraper BEFORE you will purchase this software. Above you will find the link to the free trial version.
We do not want to hear any complaints caused by the fact that you did not understand what is this and how to use it before buying.
Features
Unlimited number of tasks ( instructions for grabbing products from other big ecommerce website ).
Unlimited categories and products grabber (you may define several Listings or product's lists in one task.  Also you may define several categories of your store where the grabbed products will be inserted).
Whole listing or category scraping in one task.
Ability to switch ON/OFF any task (like you press "Pause" when watching the movie).
Ability to define separate folder for product's images grabbed by each particular task.
Ability to define if you need the images in the product description be uploaded to your server or leave them as external links (may be useful if you are trying to save the disk space when grabbing too many products).
Auto updating all grabbed products (after the MultiScraper grabbed and inserted the products in your store, it will periodically update these products - will check if the price or stock status or attributes of some product were changed).
Ability to choose the action that MultiScraper will do if the grabbed product no more available at the donor market or is out of stock (you may choose "Delete the product", "Set up 0 quantity to this product", "Set up out-of-stock status to this product" or "Do nothing" or some other option).
Ability to set both fixed and/or relative price's margins of all products grabbed by each particular task ( for example, add 10%and $20 more to original price ).
Ability to set donor market's currency (Note, that MultiScraper just grabs digits and if your own store's currency is different than donor market's currency, MultiScraper will translate the price value into your store's currency using the currency exchange rates in your store's settings).
Data capacity: up to 10000 products grabbed/daily ( depending on your server's abilities ). NOTE: "up to" does not mean that we gurantee 10000 products grabbed from ANY donor market and on ANY server. Some markets are extremely hard for grabbing (examples are amazon.com, aliexpress.com etc) so it will be good if you will be able to grab at least 1000 products daily from them. Another ones are vice versa: very friendly to the bots that are collecting data from other websites - MultiScraper will grab thousands of products from them without any problems.
PROXY server's support ( Ability to define your own proxy servers list and MultiScraper will grab products through these servers - may be very usefull if the donor market blocked your domain while intensive grabbing or you just want to hide your Domain/IP from the donor markets).
Built-in interface for monitoring the MultiScraper's processing (Log's section).
User-friendly interface to create and edit tasks for MultiScraper.
Wide range of other settings.
Requirements
PrestaShop store installed
Reviews
Mar 15, 2022

Rating:

Great job, great products, great help. thanks

Jan 10, 2022

Rating:

Oct 3, 2017

Rating:

HELLO - I just would say that its a formidable automatic bulk product upload program ! I buy and install it, have some problems in my website (not module problem) and teh developper is help me in all questions very fast - I never seen a fast support like this - I just say its the best MODULE i have buy in my last 5 years !!!!!! You have all options in the module for start fast a business in dropshipping !!!!!!!!
Other items by this author