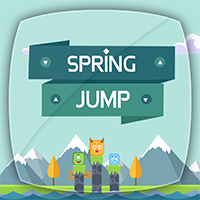 Spring Jump - Buildbox Game Template
This file includes : AdMob ( Banner + Interstitial ) + Buildbox file + All Assets ( HD Images + Sounds ) .





Average rating of

5

based on

2

votes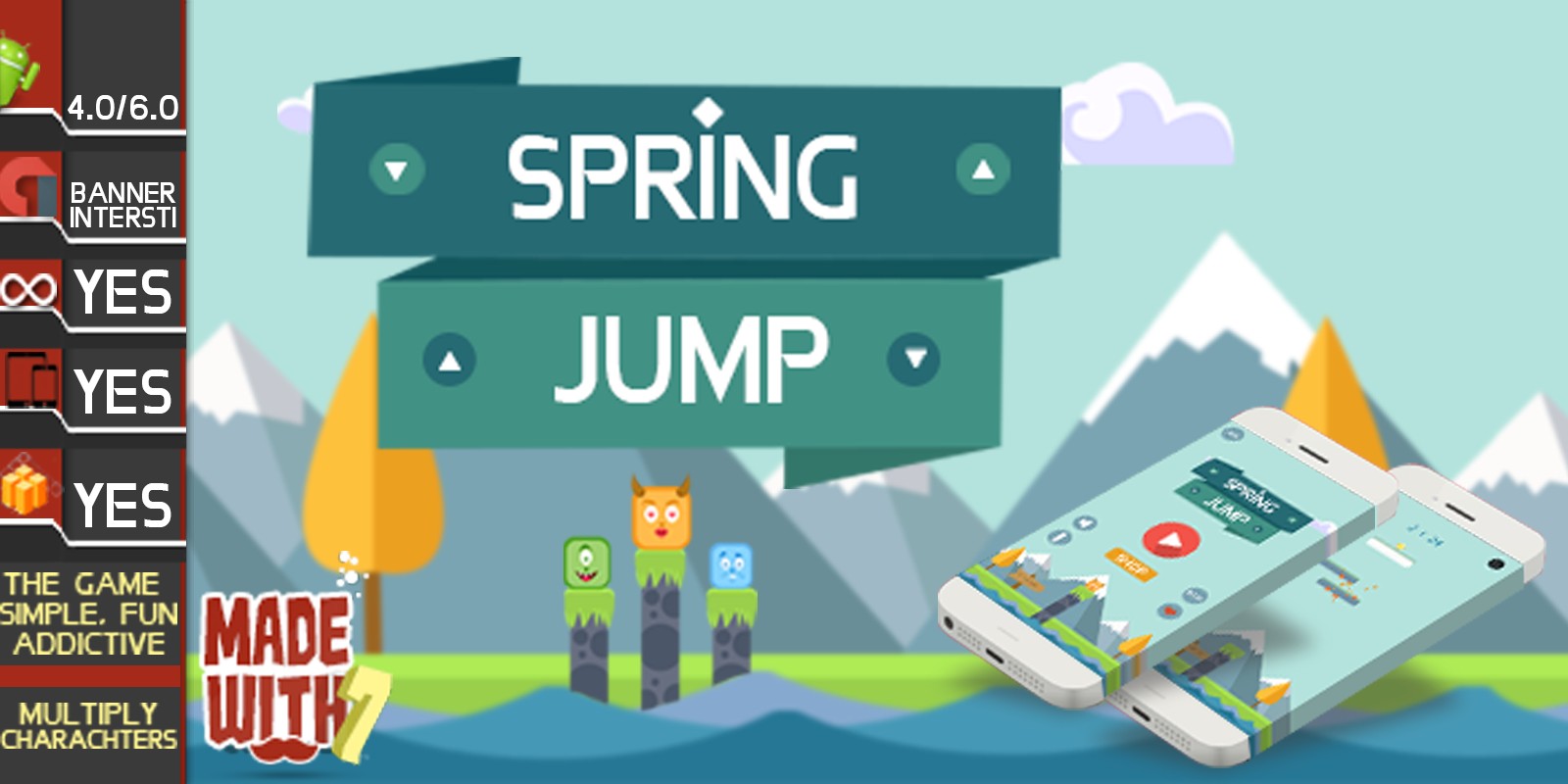 Overview
IS a Very Super Addictive Game which simple gameplay that you will find fun, cute and for all ages , The Mission is collect the coins and free Another characters , This game is very fun because you can use more than (4) Cute colorful Character and also With (20+) Unique Levels , So let's play this game . The goals is Beat your High Score and share to your friends . This game is made by Buildbox .

Features
Universal (phone & tablet)
Visual and Sound Effects
AdMob Banner + Interstitial
In App Purchase (Remove ADS Button)
Endless Game
Up To 20+ Level
Multiple Characters
Sound on/Off Option
Full Game Template
Easy to Reskin
Includes deteiled Documentation
Support 
Requirements
Buildbox 2.1.1 or Above 
Eclipse ADT Or Android Studio
Java JRE 7 or above
Instructions
How to Re-skin :
-In the Documentation you can search detail information on how to reskin this project.
-You can change settings all of game process, it's easy, you just need to change value in settings file.
-Also you will be able to setup AdMob in just a minute by inserting your ads IDs and nothing else!
-Project have good documentation and you can contact us for solve your problem!
This File Include :
APK file
Androin Project
Buildbox Project ( DOC FILE )
PNG Files ( Icon Game )
Sound Files 
Readme folder
How to re-skin any of my project and export them to android and test it on real device : 
https: //www.youtube.com/watch?v=2m4BdH...
How to change game name and icon and splash screen 
https: //www.youtube.com/watch?v=9qWHkG...
https: //www.youtube.com/watch?v=EStrtg...