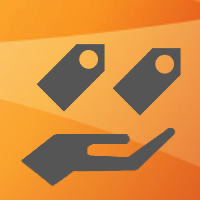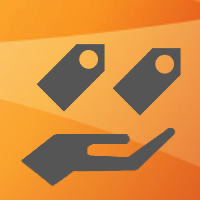 Tag Groups Premium - WordPress Plugin
Tag Groups Premium - WordPress Plugin
Tag Groups Premium helps you organize your WordPress tags. It comes with a dynamic post filter, tag clouds and an input tool.





Average rating of

5.0

based on

4

votes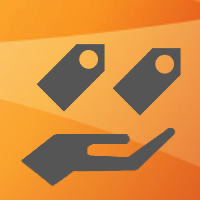 Tag Groups Premium - WordPress Plugin
Tag Groups Premium helps you organize your WordPress tags. It comes with a dynamic post filter, t...





Average rating of

5.0
×
This item is temporarily not available for sale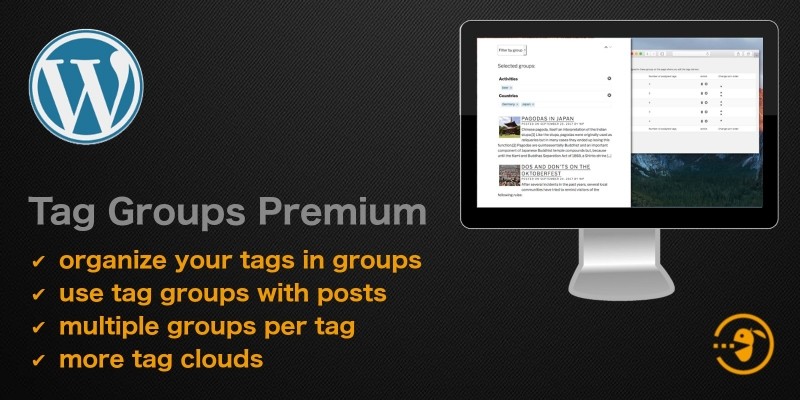 Overview
Don't you think that the tags of your WordPress website are too messy to be helpful? Tag Groups Premium gives you the complete set of tools to take your tags to the next level. Now you can display your tags sorted by groups.
Supercharge Your Tags
A new tag input tool on the post edit screen allows you to work with tags on two layers: first select the group, and then choose among the tags of that group.
Your visitors will love the Dynamic Post Filter: While they choose from available tags, the list shows posts that match these tags. Tags are organized under groups, which allows for useful logical operators.
Add the same tag to multiple groups: Create a (2-level) hierarchy where each tag can have many parents.
The Shuffle Box is a tag cloud that lets you filter tags live by group and name.
Display a tag cloud with groups in a table or all tags of selected groups combined into one cloud.
Display your tags under tabs or in an accordion.
Display your tags grouped by their first letters (like an alphabetical cardbox).
Display your post tags under each post with their groups.
Speed up your tag clouds with caching.
Get the Most Out of Posts and Products
Tag Groups Premium also works with WooCommerce product tags. Hierarchical terms such as categories are partly supported.
Tag Groups Premium opens up unlimited possibilities:
Organize your products with tag groups color and size. Customers can now search for products that are of colors "blue" or "red" and of sizes "M" or "L".
Present your photographic portfolio searchable by places, types and sizes.
Reorganize your travel blog and sort your tags by countries, accommodation type, or any other topic.
Prevent new tags: Restrict the creation of new tags or prevent moving tags to a new group on the post edit screen. These restrictions can be overridden per user role.
Bulk insert tags: If you often need to insert the same set of tags, simply join them in one group and insert them with the push of a button.
Move tags with drag and drop between groups on the post edit screen.
Filter the posts on your front end by tag groups.
See more details in the documentation.
GDPR
This plugin does not store or process any personal user information.
Try Before You Buy
The free plugin Tag Groups shares many features with the premium plugin. Try it to get comfortable with the look and feel. See the feature comparison table for details. Or click the button above to try a live demo.
Support
Not sure if this plugin will help you with your specific project? Or do you need advice to choose the right option or setting? Please do not hesitate to contact me. I will answer your questions personally and as fast as possible.
Testimonials
Read what users of Tag Groups Premium or users of my free Tag Groups plugin had to say.
Current Version: 1.21.1
Features
Lifetime Plan: buy once, use forever
Officially WPML-compatible
Gutenberg blocks
Integration with WooCommerce
Automatic plugin updates from the back end
Highly customizable shortcodes: restrict to certain taxonomies or groups, change titles, styling and much more
Filter posts by tag group with a URL query parameter
Link to different posts depending on the group in a tag cloud
AJAX-powered editing and front end post filter
Three new shortcodes for tag cloud output
Caching to speed up content tag cloud delivery
Ready for own styling with CSS
Commented PHP and Javascript code
WordPress security standards
Works on localhost installations
Detailed description of all parameters with default values
Searchable knowledge base with answers to common questions
Free future updates
plus:

All the goodies from the free Tag Groups plugin
Requirements
PHP 5.6 and higher (recommended 7.x); find more details here
WordPress 4.4+ with access as (network) administrator
knowledge of HTML and CSS if you want to customize the styling
The plugin works only with posts, products and similar post types that have tags and with non-hierarchical taxonomies, such as post tags, product tags or other tags. Pages or categories are not supported. It might not work on sites where the core functionalities of WordPress have been modified by other plugins. If in doubt, please test the free plugin.
Instructions
Unpack the ZIP file that you received during your purchase.
Inside you find a file "tag-groups-premium.zip". On
your WordPress site, go to the menu Plugins->Add New, click "Upload Plugin", install this second ZIP file and activate it. (Don't unpack this file but upload it as ZIP file.)
Go to the Settings where you find a new menu "Tag Groups Premium".
Future updates will be available on your WordPress site under Plugins or Dashboard/Updates.
See the documentation in the package for detailed information, or visit the online documentation.