Foodie - Recipes iOS App Source Code
Make your all various dishes more delicious different flavors with the largest collection of Recipes.





Average rating of

5

based on

1

votes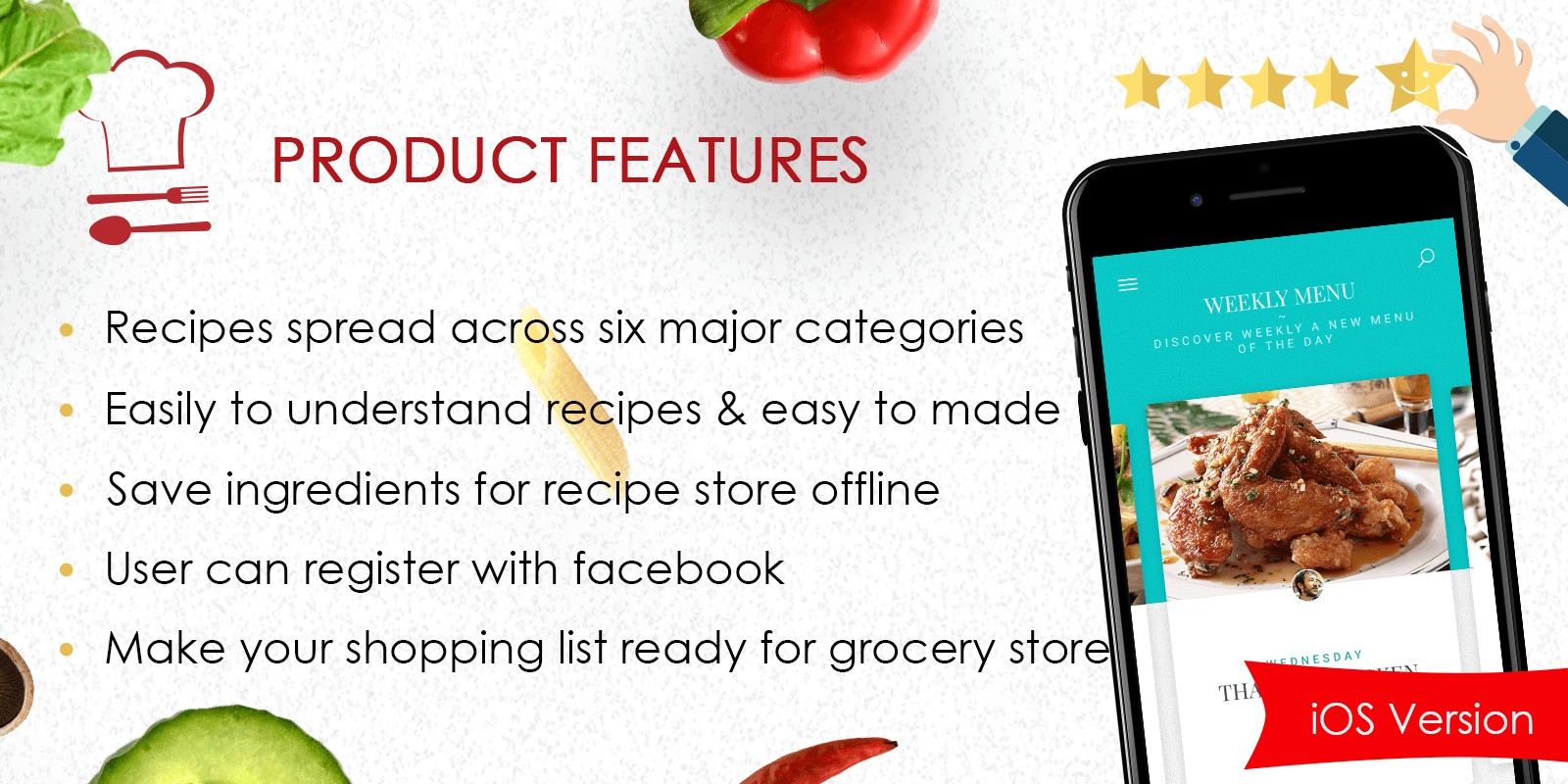 Features
iOS App:
• Cuisine wise recipe list
• Recipe Ingredients, Time, and Direction
• Manage favorite recipes
• Add Ingredients into shopping cart for favorite recipe
• Manage weekly menu
• Recipe making video and Steps
• Search and Comment on recipes
• Google AdMob integration
• Crashlytics integration
• Support Multiple Languages (iOS Localization)
• InApp purchases for Ads remove and Premium recipe access
• Login with Facebook integration
• User friendly Admin Panel
• Well documented code


Admin Panel:
• User friendly and Robust Admin Panel
• Attractive Dashboard
• Manage Cuisine
• Manage Category
• Manage Ingredient
• Add Recipe video via link from YouTube, Dropbox or other domains
• Manage Grocery
• Manage Recipe
• Admin can set Premium recipe which will access after InApp purchase in the app
• Manage Weekly Menu
• Support Multiple Languages (UTF-8 Encoding)
• Well documented code
• JSON APIs



Admin Panel Demo:
URL: http://shopostreet.in/foodie_demo/admin
Username: test_admin
Password: test123
App Preview: https://youtu.be/N6SzYG7QXR0

Resources:
• Full iOS Source Code
• Documentation
• PSD Design
Requirements
 The Foodie app is made in Objective C using Xcode 8.0 and Admin Panel Code is
written in PHP with CodeIgniter framework (CI_VERSION: 3.0.6).
Instructions
How to use App
Open the app
Select Category which you like and select recipes
You got Recipes and collect all ingredients from store
Then follow the steps of made recipe
We also provide support via Skype and Email
Skype Id: ibl.infotech
Email: info@iblinfotech.com
Version History
---
v1.0.2

● Support for new iPhone X
● Add InApp purchases for Ads remove and &Premium recipe. User can customize InApp purchases
● Design improvements and Performance enhancement 


v1.0.1

● Supporting Different Languages using iOS Localization
● Added Recipe Video (In App > Recipe details screen > tap on START COOKING button > get option for Video if available)
● Performance enhancement


v1.0.0

● Initial version


Reviews
2 months ago

Rating:

The code is good and seller is very responsive and supportive. Recommend.