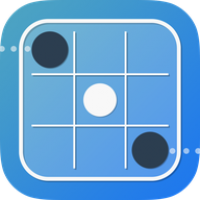 Swipe It - Android Game Source Code
50% OFF LIMITED TIME ONLY Swipe It is an addictive game where you move the dot by swiping to avoid getting hit by the black balls.





Average rating of

5

based on

1

votes
Overview
50% OFF
To celebrate the launch of my 4th game on Codester I am holding a big 50% off sale on all of my codes! Thank you for all the support!
DOWNLOAD THE GAME: http://bitly.com/swipeIt (Google Play)
GAMEPLAY VIDEO: https://www.youtube.com/watch?v=JBssb_Ej4KE
Swipe It is a highly addictive game where you have to move the dot by swiping to avoid getting hit by the black balls that appear all over the place. Get the rotating blue squares and achieve the High Score! This game was made in Java using ANDROID STUDIO but can also be imported into ECLIPSE. The game has been created using LibGDX framework which is also made in pure Java.

Swipe It has been designed so that you can change anything: buttons, fonts, sounds, all images and colors… The game also provides an easy way to use your own assets or images for the different elements of the game. We have created a Configuration File and a Settings File where you can change all the encoded values. There you can find all the IDs that need to be changed (Admob IDs, Leaderboard IDs…) and see the final result on your game.

Features
In App Purchases
Share
Admob interstitials and banners
Google Play Leaderboards
Clean code - Easy to customize
Supports the latest Android
Android Studio Project
Instructions
Game was created with Android Studio and code is very simple and properly commented. Method of reskinning for Android Studio is explained in documentation included in bundle.
The documentation also has Youtube video tutorials that show you how to customize and import the game.