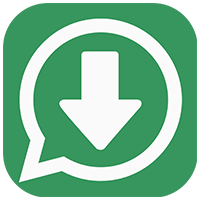 Whatsapp Status Saver - Android App Source Code
Save the whatsapp status forever in your internal storage, no more 24 hours.
Overview
WSS - Whatsapp Status saver used to Save WhatsApp Story Images, Videos and GIFs Posted by Friends on WhatsApp. You can easily View Recent WhatsApp Image and Video Stories Shared by Friends. Just Open our App and Click on Story you want to view and Download it! That so Simple!

Demo APK : https://goo.gl/b8vkPP
The downloaded/watched storys will be loaded in the app waiting for save. just click save , to save it for ever in your external storage.
Features
Load all the watched/downloaded status (videos/images/gifs)
Save in your internal storage only the wanted items
Automatic video playback.
Very tiny size.
Admob integrated.
firebase Ready.
Material design
Instructions
Download the project and extract it.
Import the project to AS.
Edit (Reskin) the App code.
Export it as Apk and publish it