Car Brands Quiz Buildbox Template With Admob
This app made by buildbox software, Do you think you know much Car Brands from all over the world? ,Challenge is just for you! Fin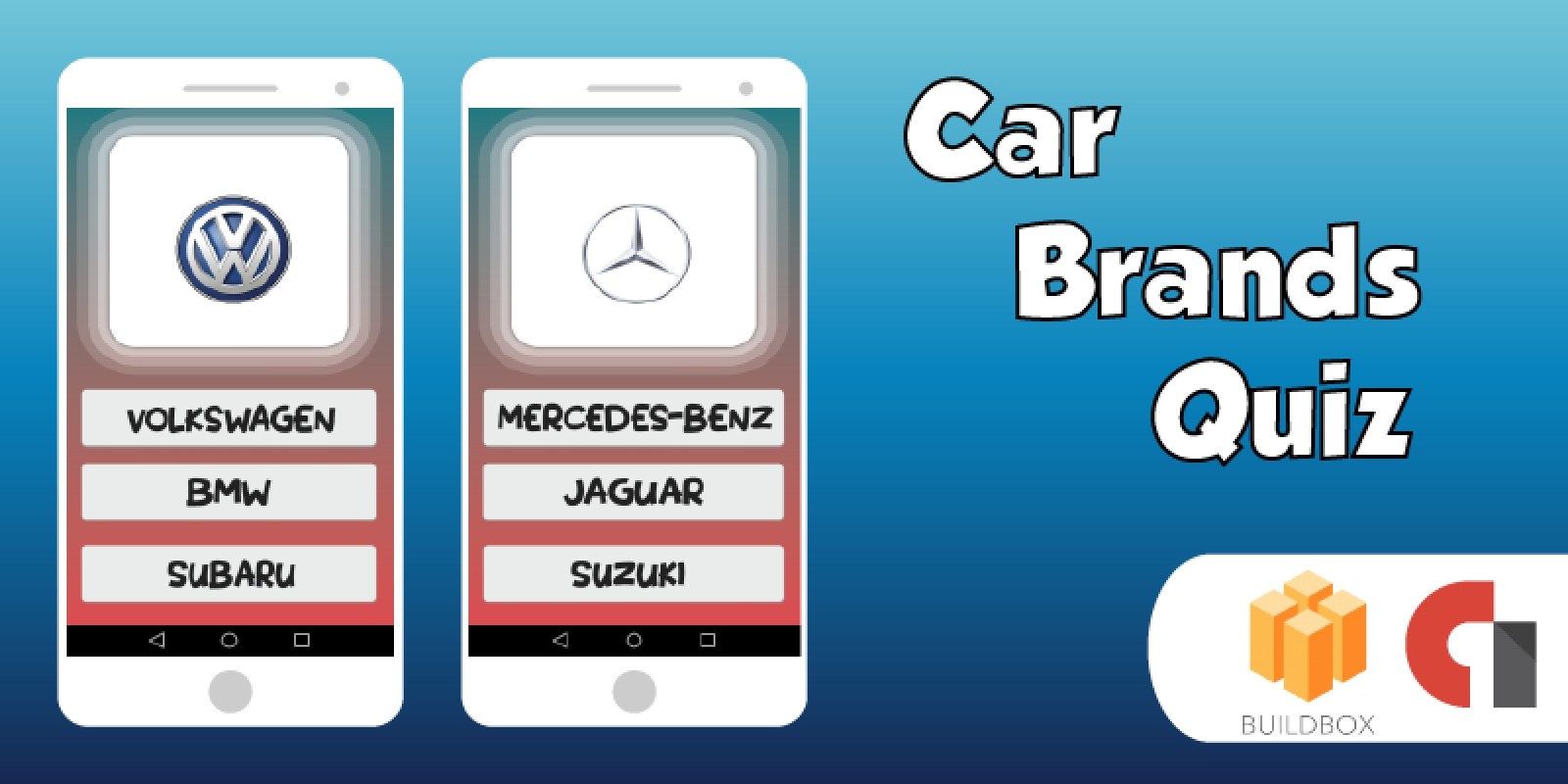 Features
• Easy to edit and add more brands
• Universal App (Phone / Tablet)
• More than 28 car brands already
• ADMOB Integrated (Interstitiel + Banner)
• Beautiful graphic, cute design
• Splashscreen + loading bar
• Animated Buttons
• Install on SD card
• One tap controls
• Rate Button
• Share app button
• Facebook button
• Instagram button
Ad Network :
• AdMob Banner
• Admob Interstitial
• Chartboost
• Applovin
Requirements
- Buildbox software
- Android Studio or Eclipse IDE
Instructions

1-Import Project into Buildbox.
2-Change the package name, The app Name, Replace the icons of the game, And the AdMob ID with yours .
3-Change the review,facebook,instagram,and share button by yours URL.
4-Export  Android project or xcode project
Tutorials to build APK :
Eclipse : https://www.youtube.com/watch?...
Android Studio : https://www.youtube.com/watch?...
Tutorial to build ios App : 
Free support
Future product updates
Quality checked by Codester
No transaction fees
Lowest price guarantee

Buy Now
Buy this item with 50% discount for limited time. Grab it now before you are too late!
Information
Category
App Templates / Buildbox / Educational
First release
6 April 2018
Last update
6 April 2018
Operating Systems
Android 7.0, Android 8.0, Android 4.0, Android 5.0, Android 6.0
Files included
Layered .png, .eps
Tags

quiz

,

admob

,

cocos2d

,

reskin

,

quiz game

,

buildbox

,

buildbox template

,

bbdoc

,

Game Project

,

trending

,

buildbox project

,

car brands quiz

,

car logos

,

game by buildbox

,

ios game project