iWallet - Smart Wallet iOS Source Code
iWallet - Smart Wallet allow you create your daily expenditure with some options: Watching movie, shopping, travelling, etc





Average rating of

1

based on

1

votes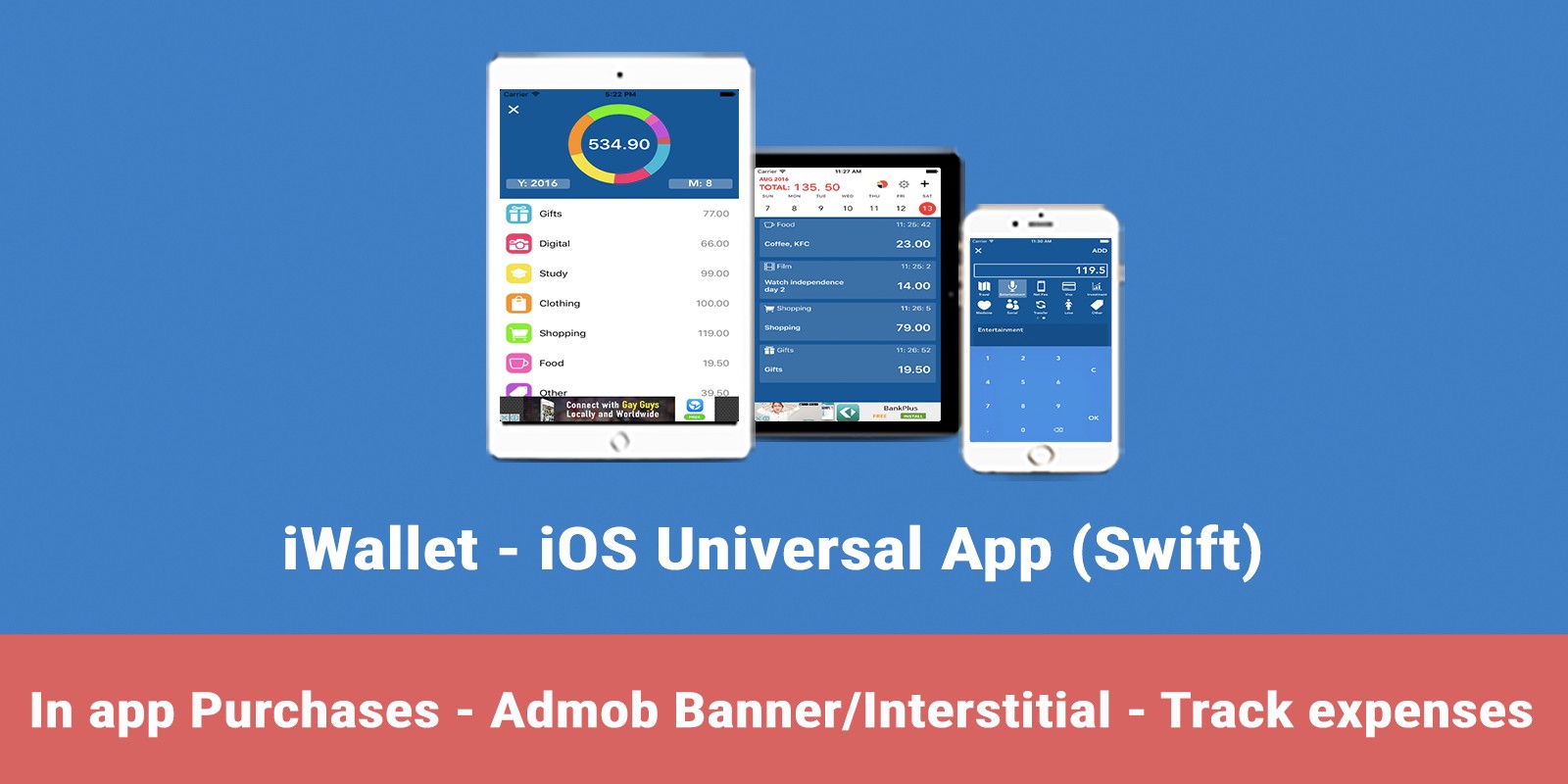 Overview
iWallet - Smart Wallet allow you create your daily expenditure with some options: Watching movie, shopping, travelling, buying food, cafe.
You can create expenditure in catagories, easily to edit and remove.
Moreover, you can see all of your expenditure by charts and with option IAP with data exported by email, and easy exchanging colors of skin.
Features
- XCode 9.x project – Swift - 64bit
- iOS 8/9/10/11.x – Universal – Storyboard
- In App Purchases
- Admob Ads
- Code very clean and clear
Instructions
How to Setup and Reskin:
- You don't need to know coding to re-skin this app.
- All steps are explained in the documentation provided with the project step by step, please read it for more info
Steps to Setup:
- Open project it already has everything framework,images included.
- Change the name of project and bundle id in project.
- Replace Set up In-App Purchase in iTunes connect.
- Replace Admob ID
- Archive, validate and submit to the App Store.