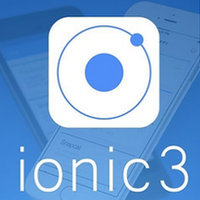 Ionic 3 Media App with YouTube API and HLS
Ionic 3 Media App with YouTube API and HLS
Overview
- Ionic 3
- Side-menu with clean design and code
- HLS Player (tested M3U8 livestream)
- YouTube API (latest videos retrieval)
- Time ago integrated for YouTube video retrieval
- Social sharing
- Facebook timeline integration
- Twitter timeline integration
- In App Browser
- Contact functions
- Network disconnect and reconnect 
Instructions
Download and unzip file.
Run npm install to download any dependencies missed.
Input credentials in home.ts including YouTube channel ID, a valid GoogleToken and your HLS link.
Input Facebook and Twitter ID's in facebook.html and twitter.html.
Input contact info in contact.html and contact.ts.
Make any adjustments you wish and run the ionic procedure for adding your desired platforms.
Any issues simply leave a message or email me.