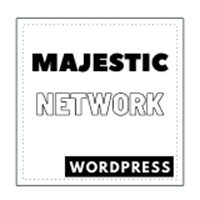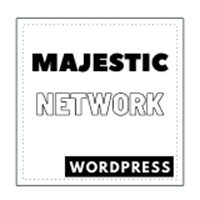 Majestic WebSite Builder WordPress Plugin
Majestic WebSite Builder WordPress Plugin
WebSite Builder WordPress NetWork SoftWare Plugin (15 THEMES INCLUDED)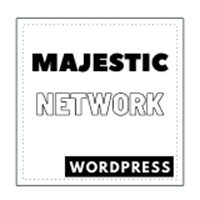 Majestic WebSite Builder WordPress Plugin
WebSite Builder WordPress NetWork SoftWare Plugin (15 THEMES INCLUDED)
Frequently asked questions (FAQ)
Can I enable my own domain when registering?
Yes, there is a special plugin for this (where it automatically integrates with the hosting), where the client can choose the .com .net domain when registering .org depends on the domains that the selected hosting registers.
On Tilda and Wix and other platforms there are more than 40-50 ready-made templates, you only have 14.
Yes, we only have 14 templates. But this is now. We always make templates and integrate with the plugin. At the moment, we are going to add 2 more ready-made templates: construction site and portfolio. We will update the functionality of the platform and to do list templates weekly, or monthly. Templates we will add up to 50-60 or even 100 ready-made templates...
There are lessons for customers on how to use the platform.
Yes, we have ready-made instructions on how to edit the site, your customers will be able to quickly edit the site to suit their needs.
When buying, do I get technical support?
Yes, you get tech support. We will set up the main page for you and post the documentation. You do not need to be able to configure it on your own. You will only need to specify the prices for the fares. The rest is done in 1 click.
I registered as a client. But I don't know where to start.
If you have registered on the platform. Just click on the edit page (The platform uses the WPBakery plugin( but we have updated and improved it), you can watch a couple of video tutorials about WPBakery. https://www.youtube.com/results?search_query=Wpbakery

How do I edit a design?
The design of the website is edited in appearance -> customize
Which hosting service should I choose?
You can choose any hosting where cPanel is used. In most hosting services, there are no restrictions on the use of a subdomain (this is a subdomain.yoursite.com)
Which domain should I choose to start with? For my platform
We advise you to register a short domain (for 4 or 5 letters) it will be convenient for your customers.
Are all the sites created interconnected?
No, each site is created separately in the database. But the platform is used by 1. So don't worry about the amount of data. The files of each site are saved in a special folder (separately).
What is the maximum amount I can specify for the plan?
It depends on the competition in your city or country. You can charge any amount for creating a website on your platform up to $ 1000 per month. It depends on your ad and audience.
After registration, customers can add their domain?
Yes after registration your customers will be able to add their domain (mydomain.com) in the control panel.
They can only add a .com domain?
No, they will be able to add any domain. It doesn't matter what country you're from. The platform uses domain mapping (from Mercator) to connect any domain name. Supports all domains.
I can disable several templates. And use the platform only for creating a portfolio? In the likeness of https://portfolio.adobe.com/
Yes, you can use the portfolio builder and disable multiple templates. And include the templates you need. And charge a fee for using your portfolio template. You can create a great competition!
Why is it expensive?
You get a free lifetime license and a lifetime of free templates that will be added. I think this is the right price!