Snake Attack - Unity Source Code
Swipe your finger to guide a snake of balls and break the bricks.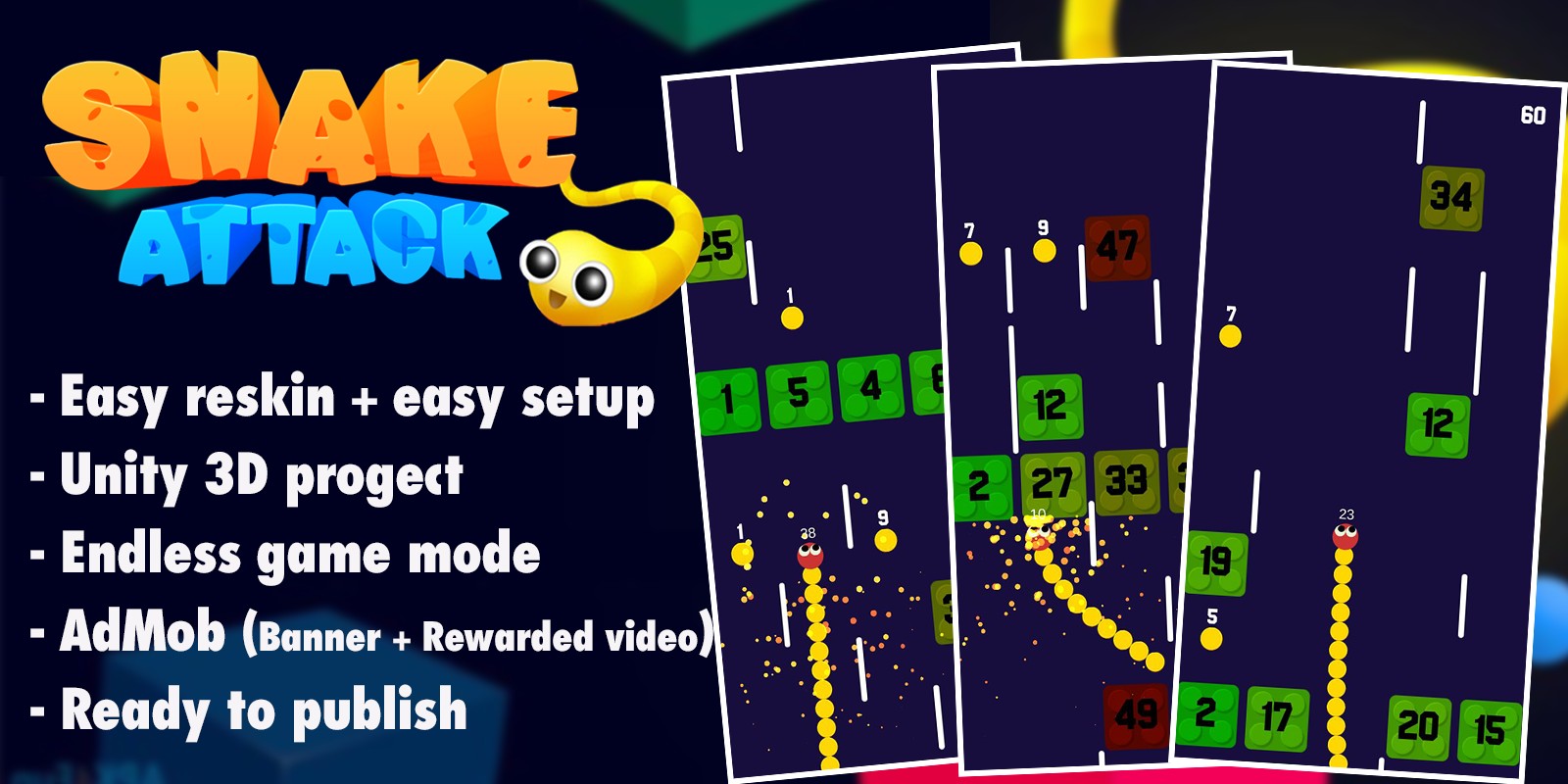 Overview
Try to break as many bricks as possible.
Get additional balls and make the biggest snake ever!
Very easy to play but very hard to reach high scores!
Game Features:
- Free to play
- Endless gameplay
- Simple swipe control
- Challenge your friends with the best highscore
HOW TO PLAY?

Features
* Free to play snake slither game, slide your snake balls and brick all blocks!
Instructions
Full instructions are provided along with the game source files.