RPG Characters Fantasy Pack For Unity
These characters fantasy pack include more then 100 low poly fantasy characters including 5 big hand characters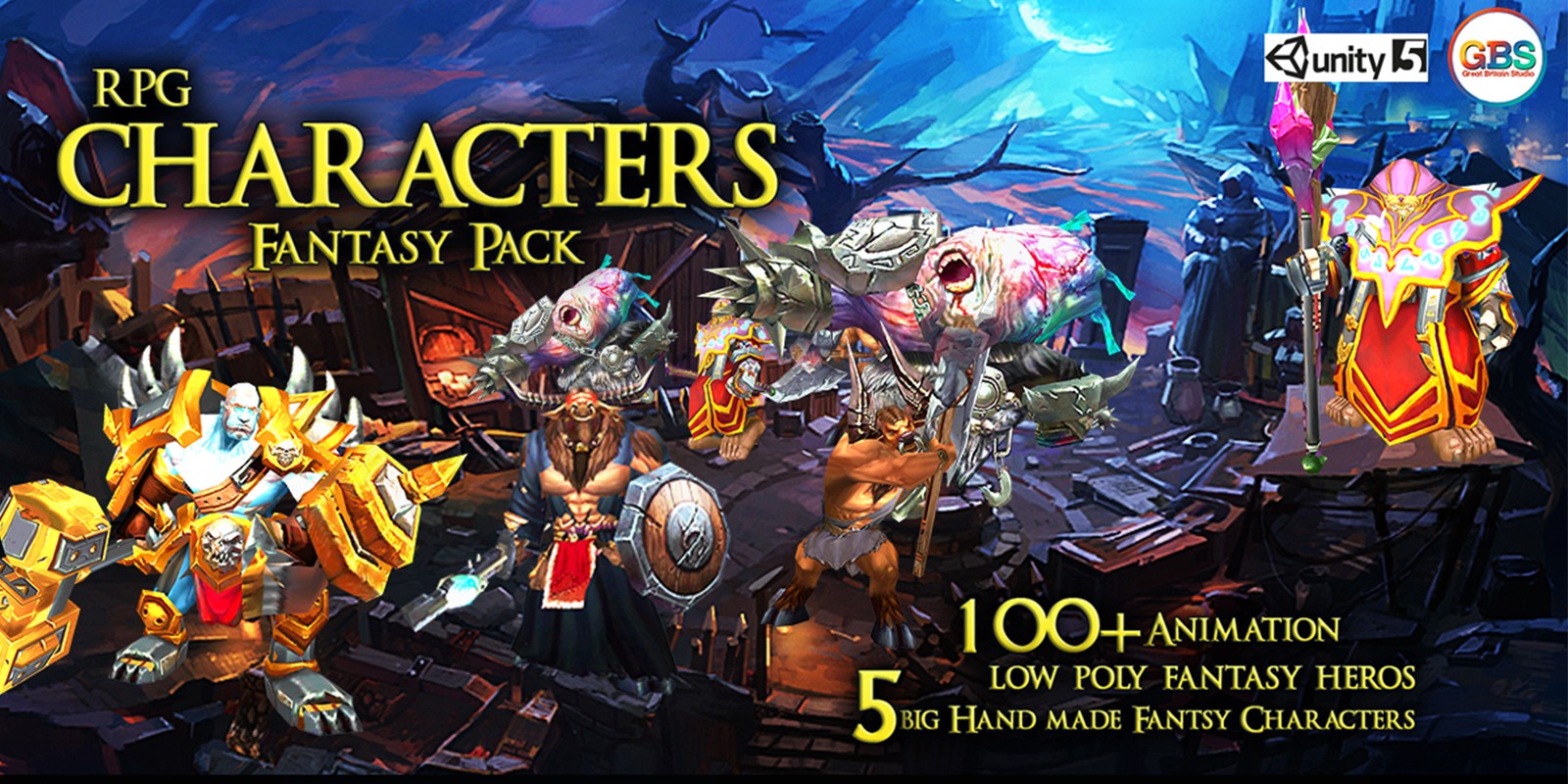 Overview
These characters fantasy pack include more then 100 low poly fantasy characters including 5 big hand characters and different types of animations are already applied on each and every characters, can be used in any platform like (pc games, android and IOS apps) the franchise belong to a GBS & Mini Click studio these characters originally based on Greek mythology As such, the series features a range of traditional figures, including Olympian Gods, legendary ancient warriors, Titans and heroes. we attempted to create some versions of these characters brutal so they looks familiar to the warriors in ancient times. Name and qualities of the characters is as follows
-Gorilla King: A very dangerous and brutal creature, Born with sinful qualities. A very powerful creature born to rule ages of the empires. -lepolo: A very threatening and powerful creature know as son of Horus, that's why it possessed the qualities of providence -Lion Eyes: A very brutal and strong creature. Ancient people believes that he is the son Olympian God pallas, according to Greek mathalodgy he destroyed the whole empire with his wrath. -Panwer: A creature with extra dangerous abilities that can destroy mankind. His only weakness is to attack on his heart. But it is nearly impossible that makes him equally dangerous. -Tiger claw: Creature with a tiger claw and considered very dangerous in ancient times. Appearance of this character in the game can make your game more threatening
-Stage: Legendary creature with the power to destroy the anything that comes in his way. Stage followers believes that he is one the Gods in ancient times, and worst enemy of God Horus.
Features
5 Big Charachters 
Unity Mobile Games Compatible 
FBX 100 Plus Animation 
Instructions
Meshes with Skeleton 
Texture Materials 
Shades