Travel Data Post - Ionic 3 App With PHP Backend
Mobile application stores picture, GPS data, text. You can upload the data to your website (PHP).





Average rating of

5.0

based on

1

votes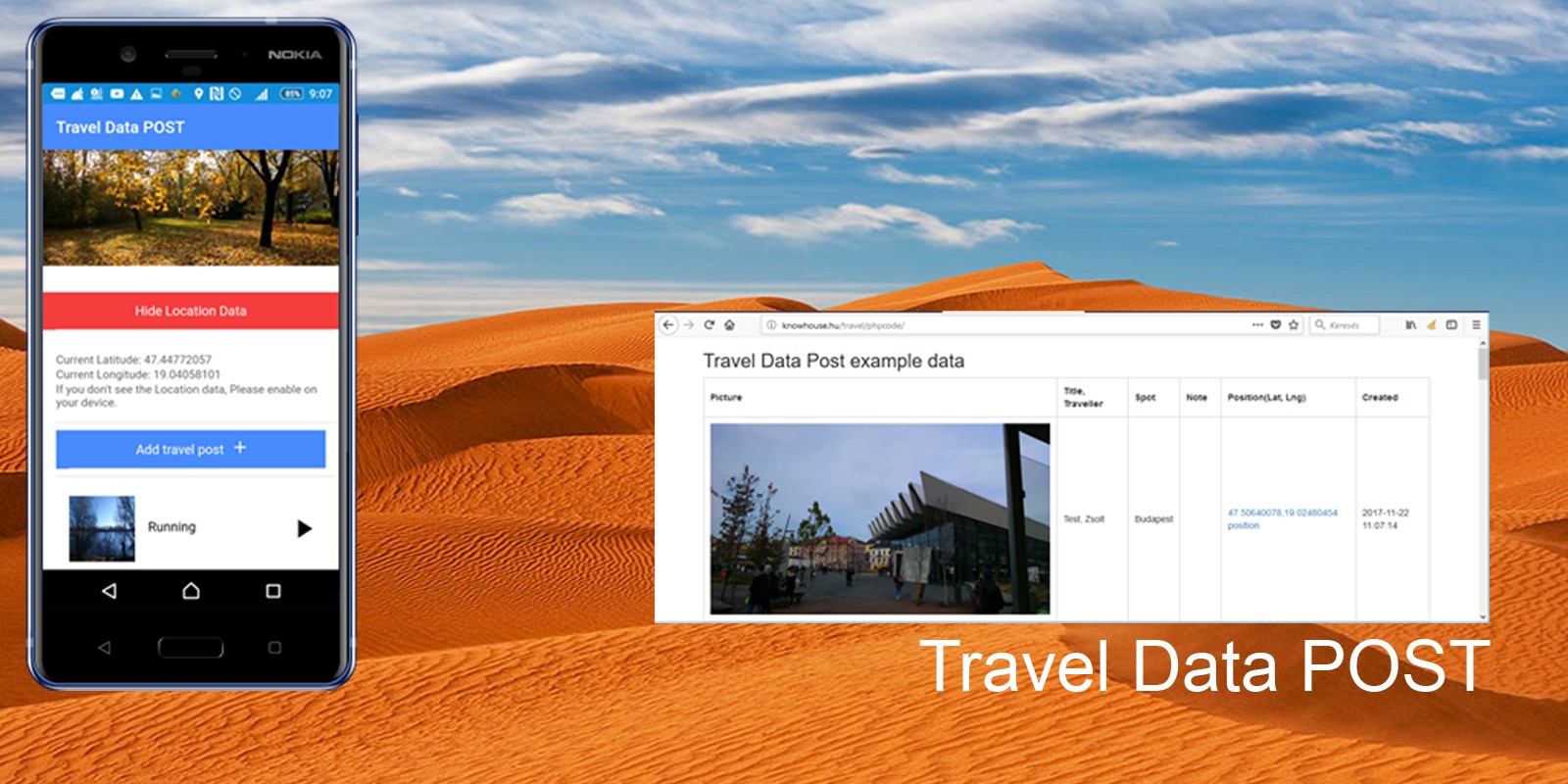 Overview
You can save text, image, location data (GPS) on the mobile database.
When you have internet connection you can upload your website!!.
The server side transport code here (PHP):
https://bitbucket.org/webeswor...
The Laravel version is here: https://drive.google.com/file/...

The Idea:
I like running, walking, hiking. I created this application for sharing,
storing some interesting moment of your life everytime (when you don't
have internet connection)
Tech info:
This mobile app project has been created with Ionic 3 framework.
It is hybrid mobile app development. You can generate the Android, IOS, Windows, PWA (browser) version.
The Android version is on the Goggle Play: https://play.google.com/store/...

Features
Ionic 3.19 framework
The mobile app stores the picture, GPS data, title, note in the local database 
The app works offline mode. You can upload data when you have internet connection
Requirements
Windows or Mac desktop to customize, build application
PHP webserver or shared hosting