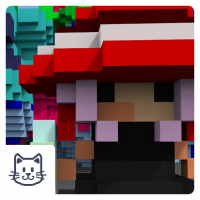 Pyromanen - Unity Game Source Code
A Super Challenging Game Built For Easy Re-Skin and Easy to Read Codes.
Overview
Pyromage is a survival from monsters game that makes you feel challenging, happy, and wanting to play more.
Player walk around forest that are procedurally generated, surviving from dangerous monsters by killing them using fireball attack that reducing mana every time player cast the magic.
Features
Easy To Balance Game
Easy To Read Codes
Procedural Generated Map
Smart AI Movement
Health And Mana Balancer
Beautiful Voxel Graphics
Free to Use Asset
Store All Player Stat In Game
Highscore System
Scoring System
Multi Apps Screenshot Share
Multiplatform
Beautiful UI Design
In Game Controller
Easy to Setup
Instructions
Download The Package
Open Unity
Import the package
Done Your Game Is Ready to Setup