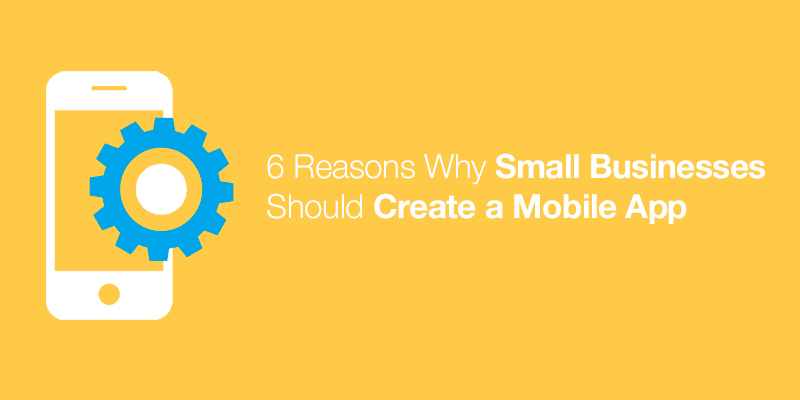 Mobile apps are valuable tools for large businesses that use them for critical functions like marketing, customer service, and dealer coordination. But does it make sense for your small business to have a mobile app? A mobile app gives you several advantages if it becomes popular with your target market. With the right strategy, you can encourage people to use it.
1. Apps are easier to use and offer a superior user experience
Websites are great tools to provide information and connect with customers. Mobile websites take that one step ahead and make the platform accessible to people on the move. However, users still have to open their browsers and navigate to your website. Mobile websites are fine when people are actively looking for something, but few people will visit your site just to check the latest offers. That's where apps can make a big difference.
Apps are easy to install, and users can launch them with a single tap. Due to their ease of use, people are more likely to view your products or services. You can also expect more impulsive orders. Compared to mobile websites, apps offer superior user experience. Users are also automatically signed in, and there are no passwords to remember.
2. Get a powerful direct marketing tool
As long as you can get users to install them, apps offer a much better platform for direct marketing compared to emails, telephone calls or mailers. You can send information and offers through push notifications. Users can immediately act on these offers, and this increases your conversion rate. With an app, you have a much better chance of boosting your sales.
3. Improve customer loyalty
Life without advertising is almost impossible these days. People are bombarded with advertising almost everywhere. The noise is so disturbing, intrusive and time-consuming that people have learned to ignore it. Very often, emails and mailers go directly into trash bins, TV ads are either muted or fast forwarded, and hoardings go unnoticed. To stand out from this noise, you have to give customers something to look forward to.
These days, sincere marketing approaches like reward programs and surprise deals are more likely to work. They provide value and help people to stay connected with your business. Giving exclusive offers to app users encourages them to install and use apps. Services that help you set up and run point-based loyalty programs through apps are also available.
4. Improve trust and branding
People spend a lot of time on smartphones. Apps are thus invaluable tools to promote your brand. Once someone installs your app, the icon is visible on the home screen or in the app drawer. Notifications also do a good job of reminding people about your business. Besides building trust, repeated exposure to your brand will etch it into the user's memory. While this does not ensure better sales, more people are likely to consider your products and services when they need them.
5. Improve customer service
Convenience is a major factor that determines your ability to attract customers. People are more likely to buy from you if they can find what they need without walking into your office or calling you.
Apps make information and services available at your customer's fingertips. They can access information or request services on the move. In a few taps, the customer can buy or return products, make inquiries, book or cancel appointments and log complaints. They can even call or chat with your support staff without looking up telephone numbers or sending emails.
Mobile apps allow you to contact your customers when needed. You can use notifications to provide relevant information such as order updates, upcoming appointments, and product availability. You can also store information on the device and use it even when the user is offline.
6. Apps help you stay competitive
Although mobile apps are not very common among small businesses at present, the trend is catching on. If your company can benefit from a mobile app, it's better to have one before your competitors do. If you are in a very competitive market, you don't want to be left behind.
Conclusion
A mobile app offers many advantages to your small business, but it must also make sense for your users. The value addition is necessary to encourage people to install your app, as is the quality of your app. People hate buggy and resource-intensive apps. They also dislike apps that insist on unnecessary permissions or frequently send notifications.  Using app templates will ensure quality and improve your chances of success.
Join over 50,000 developers, designers and entrepreneurs!
Get exclusive articles, special deals and freebies delivered straight to your email inbox!