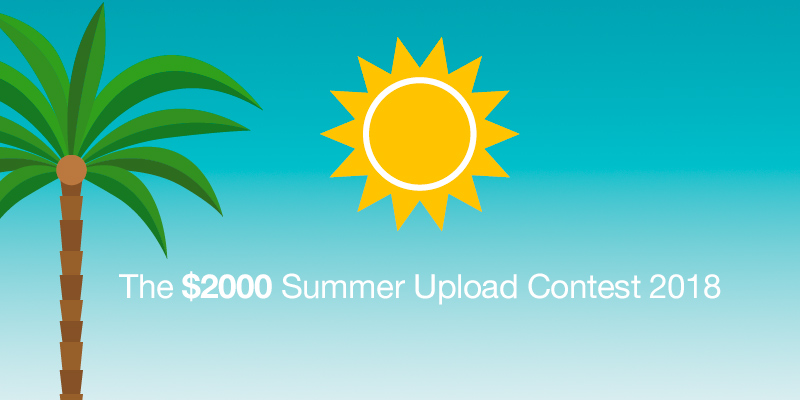 Heads up coders and designers! Say goodbye to any 'free time' you reserved for yourself or your family this summer.. We are here to announce that this year we also have a  Summer Upload Contest!
This is the 3rd Summer Upload Contest and in the last few editions have received some great items during the contests.
We are giving away $2,000 to the best items that are uploaded in July and August 2018. So if you have any items laying around which you want to sell on Codester in the future, this is the time to upload them!
Any item that is uploaded in July and August will automatically participate in the Summer Upload Contest. Also you can upload as many items as you want. So don't leave any items just laying around, submitting them today will only increase you chance of winning some extra cash.
We have split the prize-money between 5 categories. The following prizes will be given away:
Scripts & Code
#1 – $200
#2 – $120
#3 – $80
App Templates
#1 – $200
#2 – $120
#3 – $80
Themes
#1 – $200
#2 – $120
#3 – $80
Plugins
#1 – $200
#2 – $120
#3 – $80
Graphics
#1 – $200
#2 – $120
#3 – $80
You have to upload your item BEFORE the 1st of September. The winners will be announced 14 September.
If you have any questions, you can post them in our forum: https://www.codester.com/forum/topic/320/the-2018-summer-upload-contest
Join over 50,000 developers, designers and entrepreneurs!
Get exclusive articles, special deals and freebies delivered straight to your email inbox!