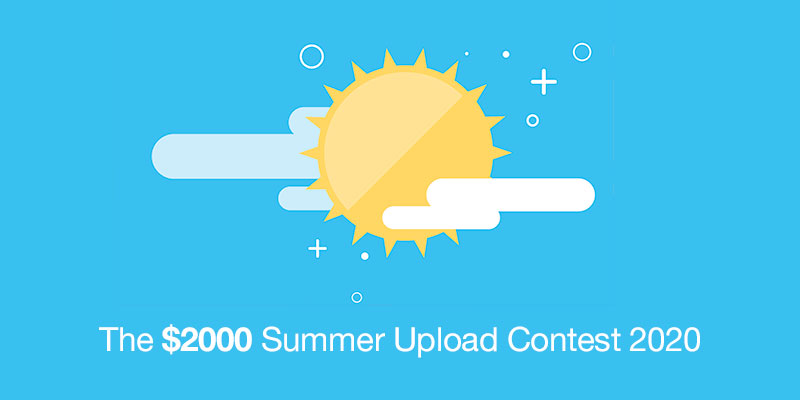 Due to Covid-19 this summer is different. Most of us are not able to go to our favorite holiday locations and have several restrictions to live with. That said there is no reason to get bored this summer!
It's time to start coding and designing again this summer! We are back with the 5th edition of The Summer Upload Contest! It's time to upload your best scripts, code and themes and win some cash. We are giving a way a total of $2000 of price money!
Any item that is uploaded in July and August will automatically participate in the Summer Upload Contest. Also you can upload as many items as you want. So don't leave any items just laying around, submitting them today will only increase you chance of winning some extra cash.
We have split the prize-money between 5 categories. The following prizes will be given away:
Scripts & Code
#1 – $200
#2 – $120
#3 – $80
App Templates
#1 – $200
#2 – $120
#3 – $80
Themes
#1 – $200
#2 – $120
#3 – $80
Plugins
#1 – $200
#2 – $120
#3 – $80
Graphics
#1 – $200
#2 – $120
#3 – $80
You have to upload your item BEFORE the 1st of September. The winners will be announced 15 September.
If you have any questions, you can post them in our forum:
https://www.codester.com/forum/topic/694/the-2020-summer-upload-content
Good luck to all participants
Join over 50,000 developers, designers and entrepreneurs!
Get exclusive articles, special deals and freebies delivered straight to your email inbox!