Commando - Buildbox Template
Run N Gun





Average rating of

2

based on

1

votes
×
This item is temporarily not available for sale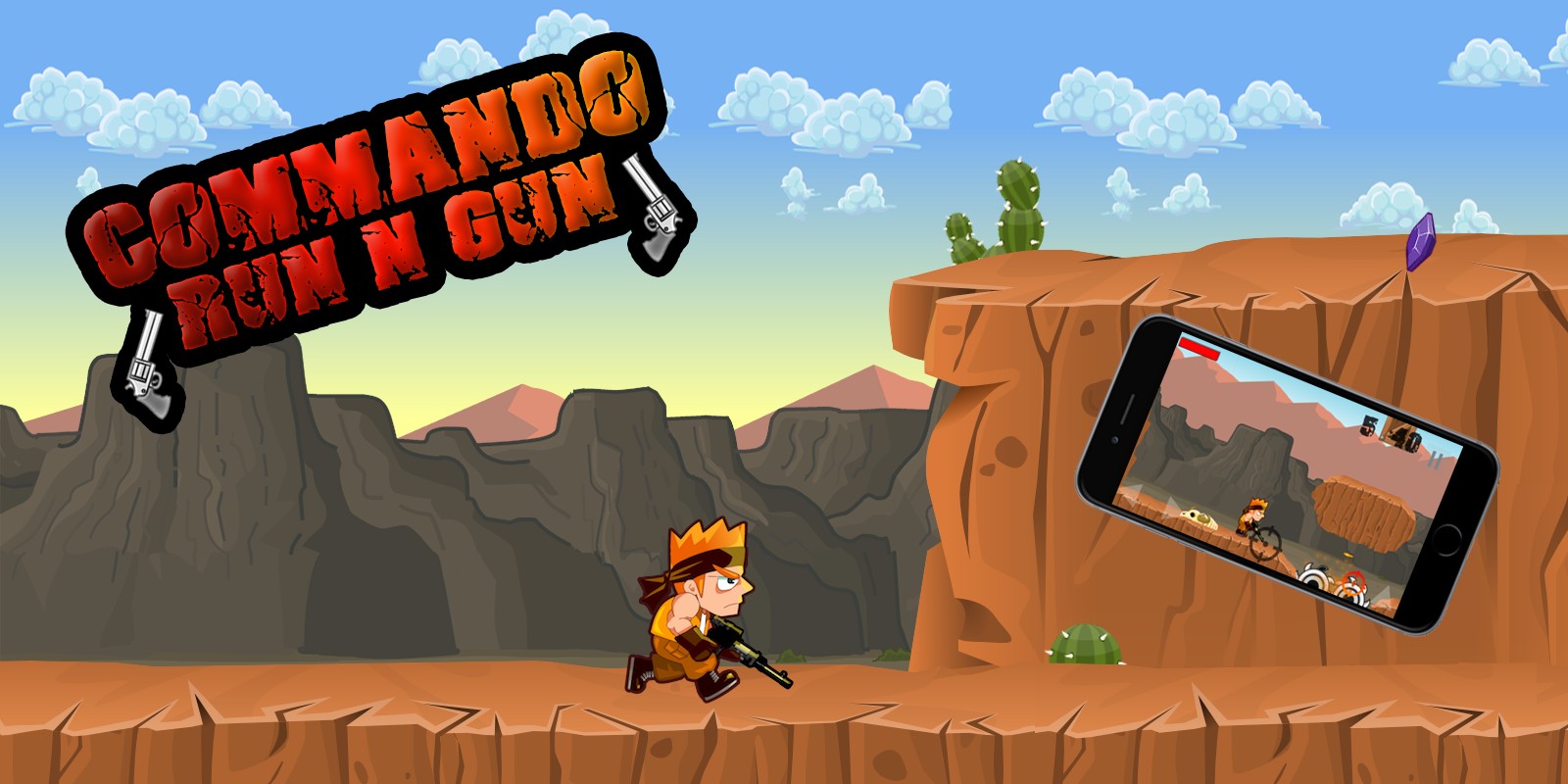 Overview
Simple to learn and better to play! Collect the coins and unlock the Heros.  Run your way through this action packed game that keeps you on your toes and retentive for days! This awesome game has some serious potential as it is the perfect amount of gameplay and beautiful graphics.
Commando comes with:
Multiple environments, characters, enemies, and vehicles.  Includes all the graphic assets you'll ever need. 
Tile-sets that match environments 
UI setups
Rewarded videos
Daily rewards
Health bar
and our free support to help you reach your goals!
Follow our Instagram for updates and free templates 
https://www.instagram.com/mcge...

We've built this game from scratch to benefit you with the best game quality.  We've tested this game endlessly to ensure its enjoyable for everyone playing.
Features
100+ graphic assets and sprites
30+ Scenes of action!
Multiple characters
Multiple enemies
Multiple vehicles (aircraft as well)
Simple and easy controls 
Different seamless environments with matching tile sets
Timer
Health bar
Jump on or into boxes for coins (Like super Mario)
Destroy all enemies set up
Shield set up
Social media
Daily rewards
Shop
Rewarded videos 
Ads capable and ready
Xcode 8+ capable
Iphone X optimization 
Tablet optimization
IOS and Google play exports
Requirements
Buildbox 2.3.6 (For major changes, Ads, graphics, sounds can be changed outside Buildbox.  See must read doc)
Instructions
Unzip file and open BBdoc
Enjoy
Reviews
Dec 5, 2018

Rating:

Very sloppy, seems put together in a rush of random assets.