Stick Running Man - Buildbox Template
Your goal is to rescue the fairies who are kept in cages by orcs.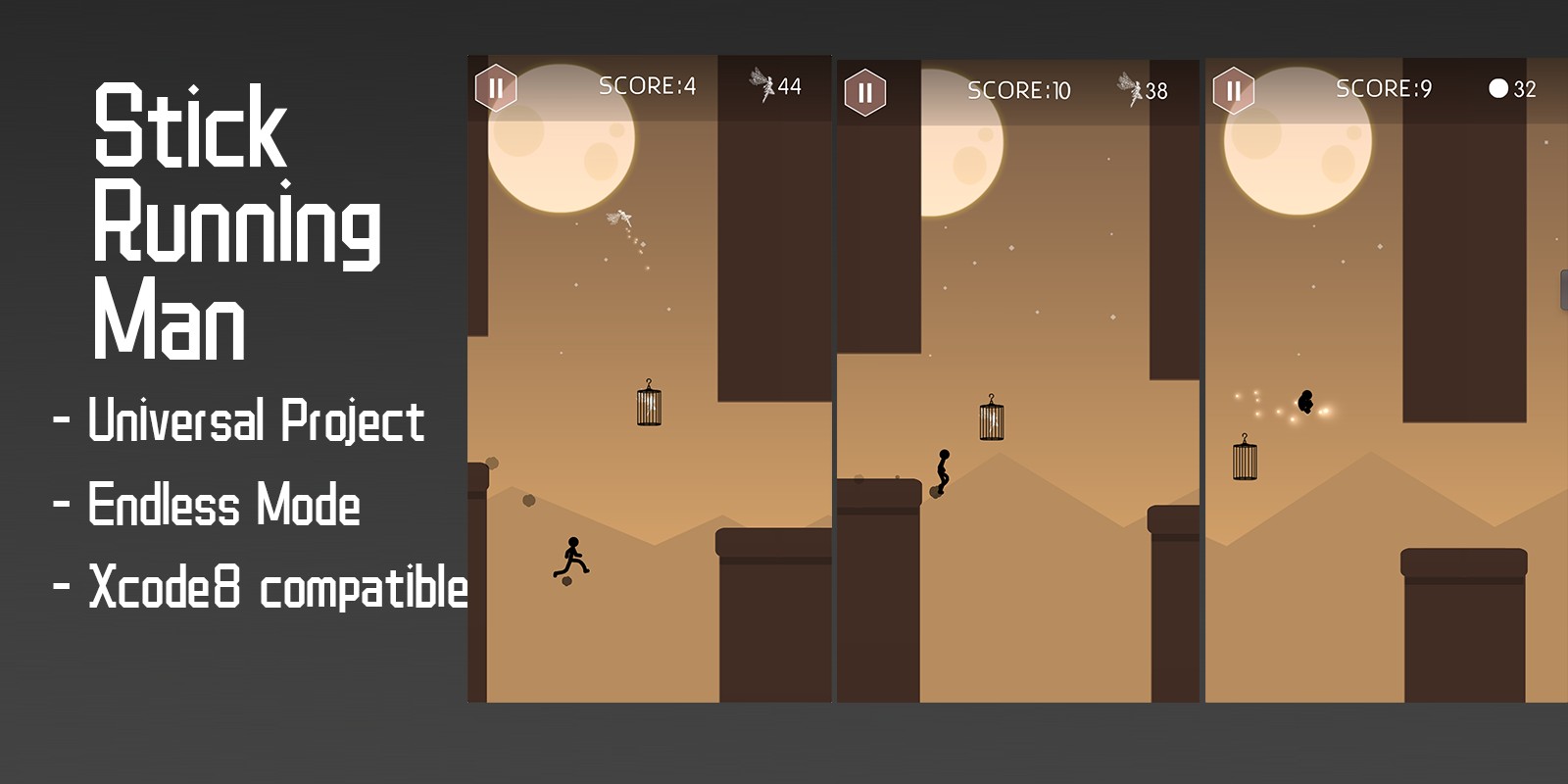 Overview
Run as far as you can! dash as fast as you can! Rescue as many as you can!
You are a savior and your goal is to rescue the fairies on the desert who are kept in cages by orcs and offer them liberty.
Stick Running Man Game Features:
◉ Free and easy to play but hard to reach high scores 
◉ Endless gameplay and challenge
◉ Rescue the fairies to unlock new characters and take the advantage of them to get higher score, for instance, the Hong Kong and American actor, film director, martial artist, philosopher and founder of the martial art Jeet Kune Do: Bruce Lee
◉ Easy to Play:One-Finger tap control
◉ Relaxing Music and fantastic sound effect
◉ Challenge your friends with the best high score
Are you up for the challenge?
Download and feel parkour now!
How to Play Stick Running Man?
- Single tap to jump over the cliff
- Double tap to jump higher and further
Features
Universal Project, Optimized for All devices.
Made with Buildbox 2.2.8
Heyzap integrated (Can be changed to other ad network)
Endless Mode
All artwork(PNG.) 
All sound files.
Xcode 8+ Compatible. 
Ready to publish
Requirements
It will be good to have a Buildbox software (2.2.8+)