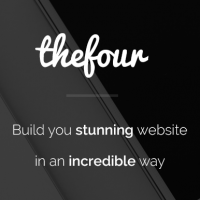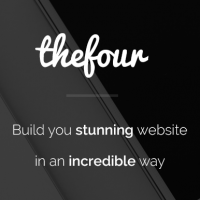 TheFour - Business WordPress Theme
TheFour - Business WordPress Theme
An easy to use and easy to customize WordPress theme excellent for creative agencies!
Overview
TheFour is a flexible and easy to use premium WordPress theme which can help you build on your own an incredible beautiful website with no time at all.This theme has thoughtful options for you to customize your website the easy way. It doesn't confuse you with hundreds of options. Instead of that, all the options are carefully selected to optimize the user experience and make you less headache while still keep the maximum customizability.
Built with the latest technologies, TheFour is compatible with all modern browsers, responsive in all screens and optimized for speed!
View business demo: http://demo.gretathemes.com/thefour2/
View blog demo: http://demo.gretathemes.com/
Theme is made with high quality and very detailed documentation: http://gretathemes.com/docs/
TheFour Highlight Features:
Super flexible header: Creating attractive homepage with the awesome parallax effect for the hero area is very easy. You can set the image for homepage and individual pages (posts) and put any content for the hero area and style it the way you want. You can also set various options for navigation bar. Everything can be customized for your exact needs.
Smooth integration with Jetpack: With TheFour, you can create awesome portfolio with Jetpack and show them beautifully in the frontend. You can also show the testimonials from your customers to build the trust for your products and services.
Easy to customize in Customizer: TheFour makes everything easy to customize via the WordPress Customizer. All you see in the frontend can be changed easily and can be previewed in real-time.
Responsive Design: TheFour works perfectly on all screens. It automatically adapts the layout for large screens, desktops, tables and mobile devices. Not only the layout, but also the text is changed for best reading experience.
Quality code: Based on the code of _s theme by wordpress.org and following the best practices of WordPress coding standards, TheFour has a solid, clean codebase with everything organized in modules (even the CSS parts which is built with LESS).
Built-in Social Sharing Buttons: TheFour has built-in high-performance and good looking social sharing buttons for your posts, which doesn't add unnecessary data to your database. It uses pure Javascript with the asynchronous loading technique to reduce the page loading time and provides the best performance for your website. No plugins required! Easy!
Features
Responsive layout looks great on all devices.
Beautiful typography.
Upload your own custom logo.
3 positions for navigation bar: above, below or overlay hero area.
Option to make sticky header.
Use custom hero image for any page and post.
Custom content and style for hero content.
Custom layout for post tile: left, right or center.
High-performance social sharing buttons.
Add any social links you like to a Custom Menu.
Custom page templates.
3 custom widgets.
4 customizable footer widget areas.
Top notch customer support.
Regular updates ensure WordPress compatibility.
Browser compatibility: Firefox, Safari, Chrome, Opera, IE9+.
Translation-ready for easy localization.
Built with HTML5 and CSS3 (LESS).
See more details here: http://gretathemes.com/wordpress-themes/thefour/