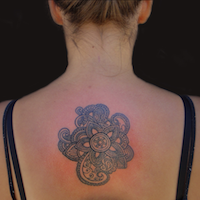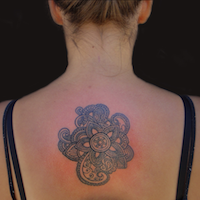 Tattoo World - iOS Source Code
Tattoo World - iOS Source Code
"Tattoo World" is application provided nice tattoos for everyone.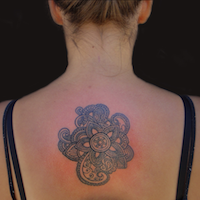 Tattoo World - iOS Source Code
"Tattoo World" is application provided nice tattoos for everyone.
Overview
"Tattoo World" is application provided nice tattoos for everyone, with a simple interface and easy to use, it will create wonderful tattoos photo with high definition, also provide video and sample image, light and fast.
Easy to use and quickly save and share, you can manager saved photo with many functions as editor, delete, sticker, view detail, etc.
provides effects and design professional will give you the best tattoos for photo for everyone.
it is suitable for anyone? " Tattoo World " is suitable for everyone, especially for men and women want to create wonderful tattoo photo from their photo.
Features
1. Select photo from the gallery or take your photo using camera option.
2. Select one or more tattoo and set it on your photo.
3. Use easy zoom in zoom out feature or rotate and set tattoo on your body.
4. After complete the tattoo photo, save it in your Phone memory or share in social media platform.
5. Also provide video and sample image.
6. Attractive Design.
7. Ad mob integration.
Instructions
We set free available Tattoo in "Tattoo World" Application.we do not tack responsibility.
Reskin / Installation.
------------------------------------------------------------------
1. Upload app in app store
2. Redesign Application.
3. Customize Admob.
4. if client need more station we add.
Above charge Just in $50.
* All design and ITunes developer account provide by the client.
For Buyer (Read before you buy)
------------------------------------------------------------------
1. You Must Need knowledge (swift or objective-c)
2. In order to modify the app you need to have knowledge in mobile technologies such as xcode.
3. You also need to be able to install xcode and its dependencies on your machine. We recommend you to use the xcode official installation guide https://medium.com/@LondonAppBrewery/how-to-download-and-setup-xcode-10-for-ios-development-b63bed1865c
3. You must have minimum xcode virsion 9.4.1.
4. As I given in above features you get in source code. if you want add more features than it's chargeable.
5. You must have knowledge of app store guidelines for upload an app.
Support Policy
-----------------------------------------------------------------
1. We always here to support you. Provide as much detail as you can and we will surely resolve your problems.
2. We provide support through Skype, Email and Mobile.
Skype id- harikrushna.vora.ildc
Email id- [email protected]
Mobile (WhatsApp) :- +91 8000442805
3. We may not respond to comments or providing support during Holidays and weekend.
Working Days : Monday to Friday.
Business Hours : 10:00 AM to 08:00 PM
Time zone : GMT +5:30