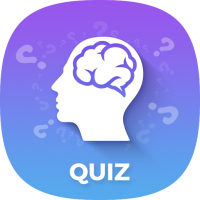 QuizApp - Android Studio Source Code
Are you ready for challenge yourself ? you can start now with your app !
Overview
QuizApp help you to challenge yourself and test your knowledge for many fields and make high score that let you proud yourself.

Features
Educational (General knowledge).
Added comments above code so it will help you understand code much better
It has database to store questions
Correct answer +1 coin (Coins at top left corner)
Timmer of 20 sec for each question (Timer at top right corner)
Random questions at each play (It will peek random ques and will show it to the user)
Good and Extensible UI.
Can be played offline
Compatibility with Android API-14 and above
Instructions
Open Project with Android Studio
run project on real device or emulator 
add AdMob banner and upload App to play store if you want .