WhiteBlade - Buildbox 2 Platformer Template
Easily customizable and highly polished template with many cool features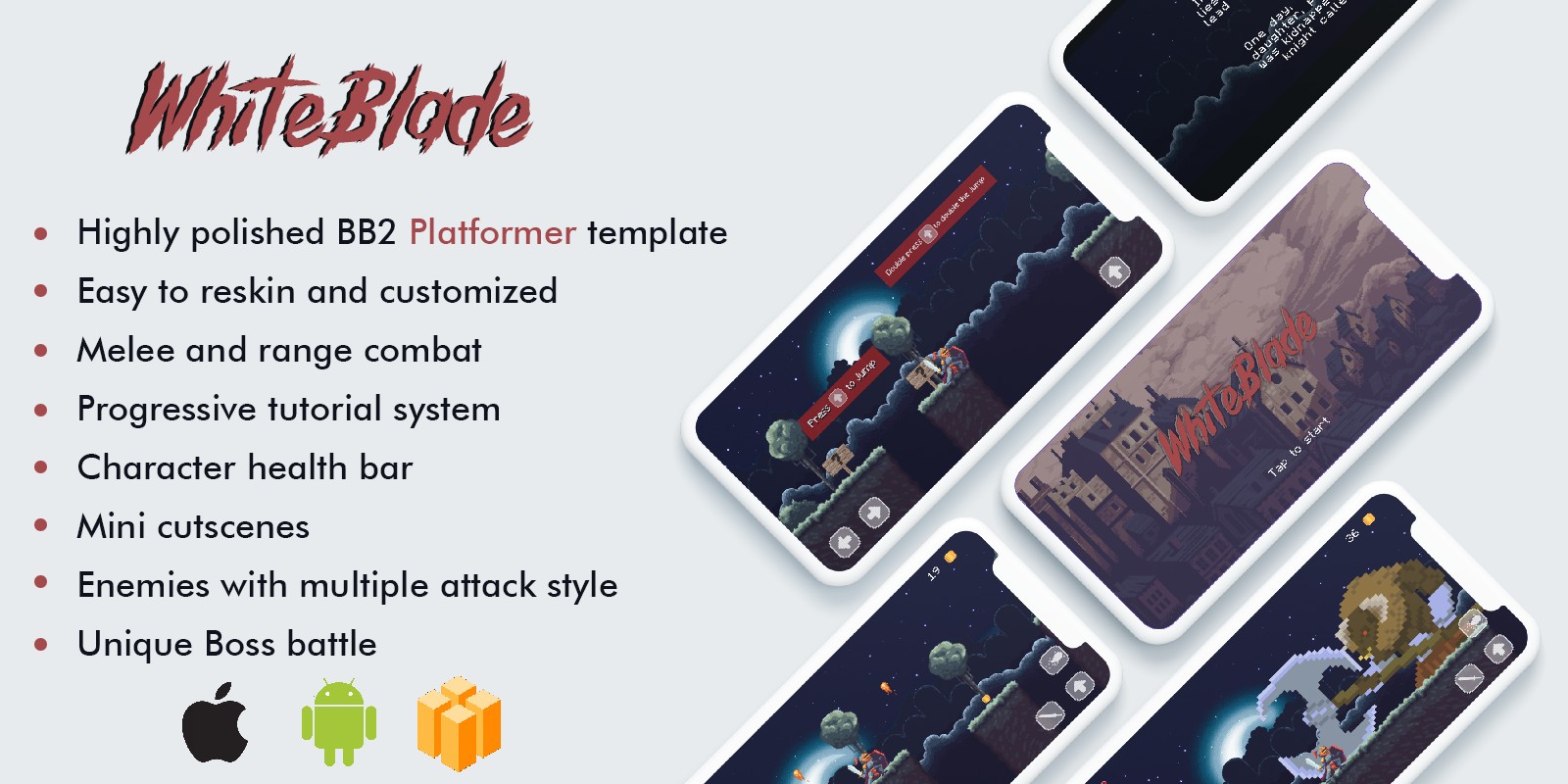 Overview
Whiteblade:
Create your own side-scrolling platformer game with this amazingly
easy-to-reskin Buildbox 2 template. This template features many elements
from popular platformer games such as melee combat, magic casting,
traps and boss fights.
Disclaimer:
Since this template used paid asset, the raw images (png and psd)
used in the templates are not provided in this package. However, the
template itself still has all the assets as advertised integrated into
the bbdoc file. Links to buy the asset are provided in this package.
Features
Main Features:
Highly polished BB2 Platformer template
Easy to reskin and customized
Melee and range combat
Progressive tutorial system
Character health bar
Mini cutscenes
Enemies with multiple attack style (magic and physical)
Unique Boss battle
Instructions
Way To Improve This Template:
Add your own graphics
Add more level
Add more monsters
Create your own story and adventure