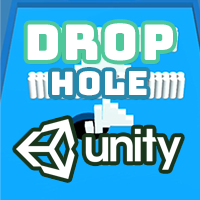 Drop Hole - Hyper Casual Unity Template
Drop Hole is a fun Hyper Casual game that is based on a current trend in the app store.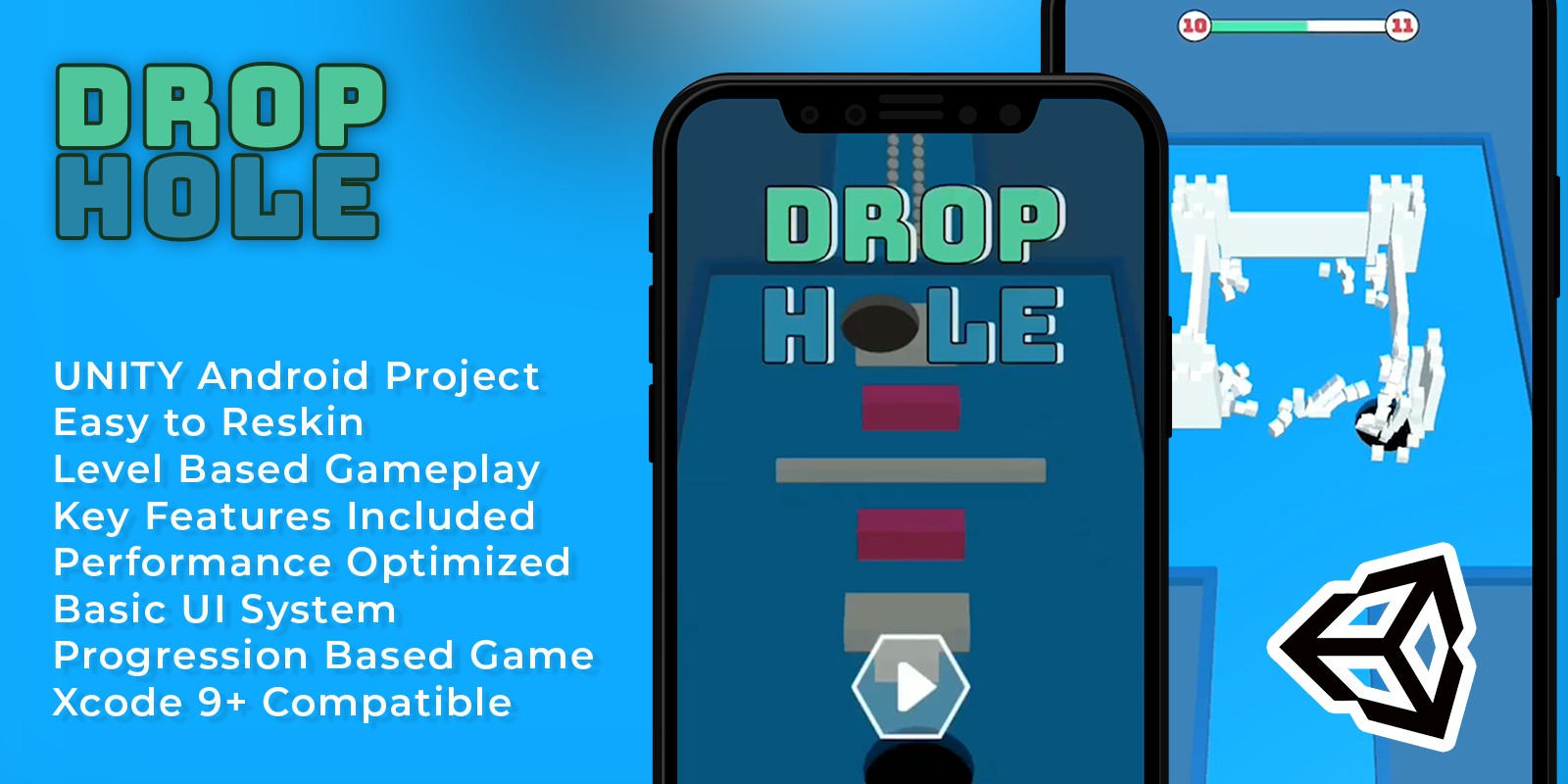 Overview
It is a great starting point if you are looking to create a game like Color Hole 3D or Blockbuster. It's excellent for learning purposes and has code that is clean and easy to read.
It is SUPER easy to reskin and create multiple levels of your own creation. I have included a 20+ page in depth step by step documentation on how to create your own objects, levels, and more. 
The template also includes 20 premade object prefabs that are ready to be dragged and dropped into your level, one of which is a castle!

If you have any questions, don' t hesitate to contact me: lazygobs@gmail.com
Please leave a review, it's highly appreciated.
Features
Addicting game play
Endless amount of levels
Easy to reskin
Easy to create new levels and stitch them together
Clean C# scripts, easy to adjust parameters
20+ page in depth step by step documentation
20 premade objects ready to be used in your levels
Responsive UI
Basic menus
Mobile optimized to work all in one scene