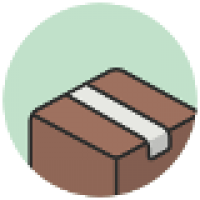 WooCommerce Shipping Tracker Plugin
Adds shipping number to customer order email.
Overview
Easily handle shipping numbers for your orders.
Features
- Ability to add tracking number to an order easily through the Orders page in WordPress

- Adds a shipping tracker to the order confirmation email
- Supports all couriers, with direct links to major couriers, like UPS and DHL.
- Plugin ships in .zip package allowing easy installation
Instructions
Install from your WordPress dashboard.
1. Navigate to your WordPress dashboard
2. Click on Plugins -> Add New
3. In top left corner besides Add Plugin find button labeled "Upload Plugin", click it
4. Upload .zip package, click "Install Now"
5. After a couple of seconds a new page will appear, click Activate 
6. Plugin is now active.
---
Tracking number can be added to an order in WooCommerce -> Orders -> click on a given order. 
Find shipping tracker box under Order Actions.
Fill the shipping info out, and if you send the order email, it will be added to the email.