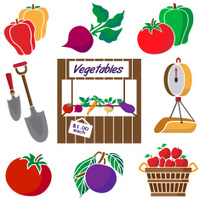 Fruit Market - Android Source Code
Say hello to Fruit Market, your online Fruit Market shopping app!
Overview
Note: Installation and setup Required Technical Knowledge about Codeigniter, Firebase, Android Studio if you don't have any experience please take installation services from us, Support is for only installation not for complete like extra function in app/web, iOS is not included with this package
Product Update: if you already bought it or planning to buy it please ask for updated version, either text us on Whatsapp  | +91-9673713168
From groceries to fresh fruits & vegetables, cakes and other bakery items, we get it all delivered to your doorstep, quickly. You no longer have to worry about who delivers to you, or if there is any minimum order value. Owner can manage local Fruit Market store to his area or city.
The application provides easy payment options to choose from – Instance Paypal or Cash on Delivery (COD).

User name :  admin
Password  : terminal



Phone : 9974850403
password : 123456 



Register In app


Features
Admin Panel : you an easy to use admin panel, like stock, products , categorize ,conform order, and user profile.
In Fruit Market admin panel manage App User.
GCM Push Notification Add ( Notification when confirm order , Delivery Order, cancel order)
Send Notification single user And All user.
Scroll through all our special offers, discounts & new launches on our supermarket app.
Create your own personalized shopping list to keep track of items you wish to purchase.
Discover your are to shop easy kitchen food products.
You will get status update on app about product Delivery status
You can easily order vegetables, fruits and household products from our Shopping app.
Multi language support
1. GCM Push Notification Add ( Notification when confirm order , Delivery Order, cancel order) 2. Send Notification single user And All user. 3. Query Functionality add App and admin panel 4. Forgot Password Add 5. Search product is set 6. Update framework MySQL 

Requirements
Android Studio
Cpanel
PHP 5.6