Jeweler Photo Editor - Android source code
Jewelry Photo Editor is a free to used all the HD collection of Jewellery stickers set into your picture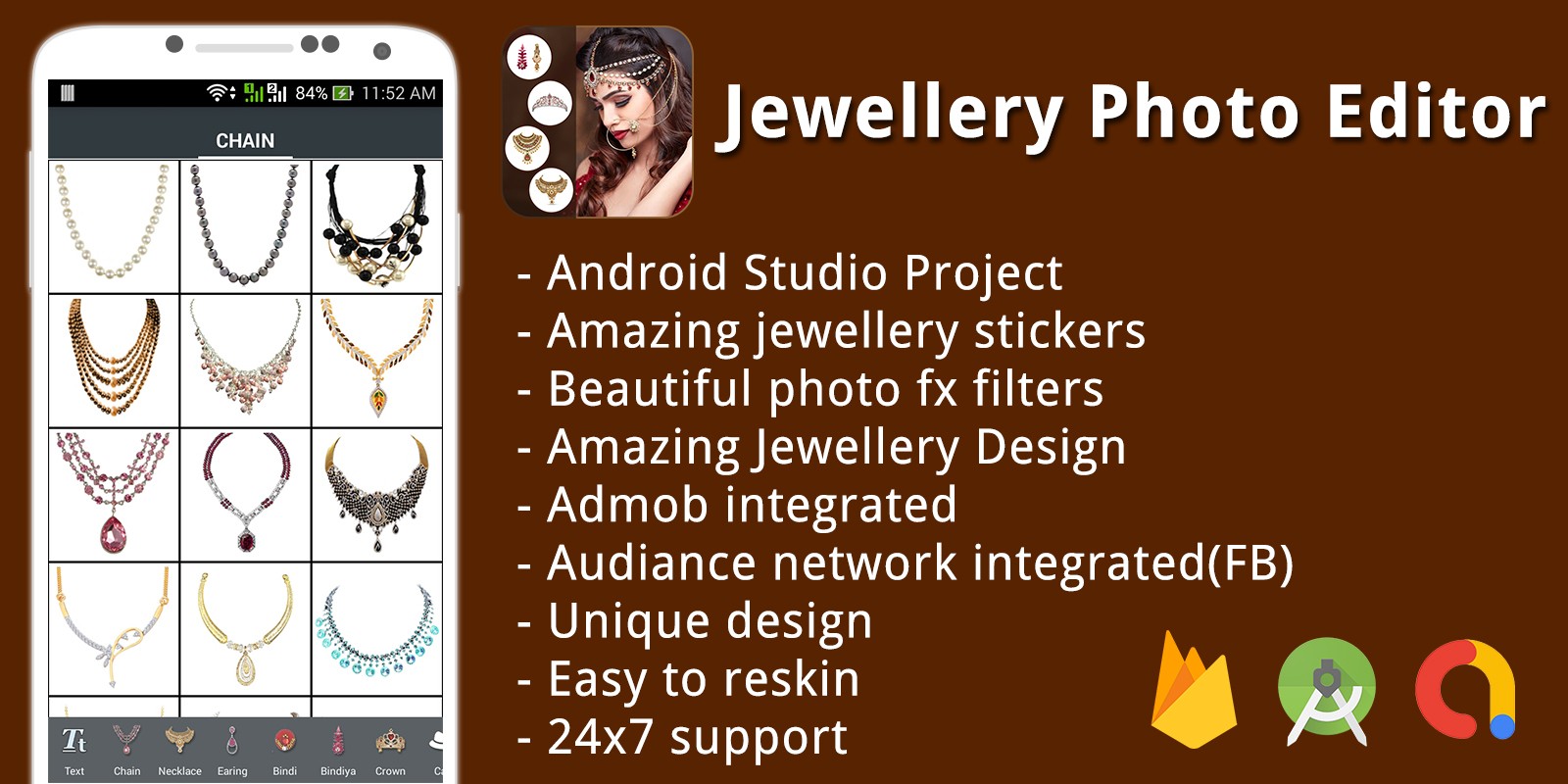 Overview
New Collection of jewelry design
Jewellery photo editor will help to pickup various modern stylish jewellery items like Necklaces sets, Ear Rings, Ear Hangings, Chain, Bindi, Crown, Cap, goggles and tattoos
Collection of Awesome Diamond and Gold Jewellery sets
Jewellery Photo Editor is a free to used all the HD Jewellery stickers set into your picture
Lots of Amazing variety of Jewellery, this Jewellery changer app offers makes it unique style.
Download Demo APK From Here : Click Here

Features
Collection of beautiful diamond and gold neckless sets for girls
Amazing verity of earrings and bindi
Verity of modern crown
Lots of beautiful goggles for females
Unique flip option to properly fit hair style into your face
Rotation and zooming-zoom out tool for setting up neckless, earrings and bindi on your beautiful face
Rotate and crop image features
Share created image in social media and your friends and family
Requirements
Android Studio IDE
AdMob Ids(Banner and Interstitial)
Developer account
Read documentation carefully
Instructions
Open Project in Android Studio
Replace your Icone, AdMod Ids, change title, change package name, generate signed APK - There you Go - Upload that new APK to your Google play console.    
Export it as Apk and publish it
Every Step are well documented in documentation.