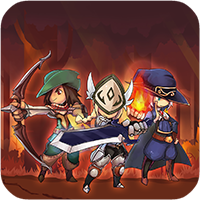 Bravest Avengers - Unity Game Source Code
The action role Playing game, player will become one in three characters: Warrior, Magic, Archer.
Overview
● Nice 2D Graphics, wonderful describe real and excellent skills of each character
● The transformation of characters not only help to increase strength but also change the shape.
● Great Up-level, Great upgrade strength, skills, range, energy,… system.
Warrior – Have strength from a sword with destroy skills.
Magic – Attack the enemy with arrow storms
Archer – Mystery strength, exterminate monster by fire balls
Dragon – Recall Dragon, destroy everything on the road.
Features and Requirements
● Source code was made in Unity 3D
● Cross platform
● Included IAP's
● UnityAds
● Admob
Demo
https://www.dropbox.com/s/6xh3p2f8juviitk/Bravest%20Avengers.apk?dl=0