LaraMusic - Music Website Script
LaraMusic is ultimate seo ready music script built on the latest version of Laravel 5.8 and Bootstrap 4.3 and Juqery & Aja
×
This item is temporarily not available for sale
Overview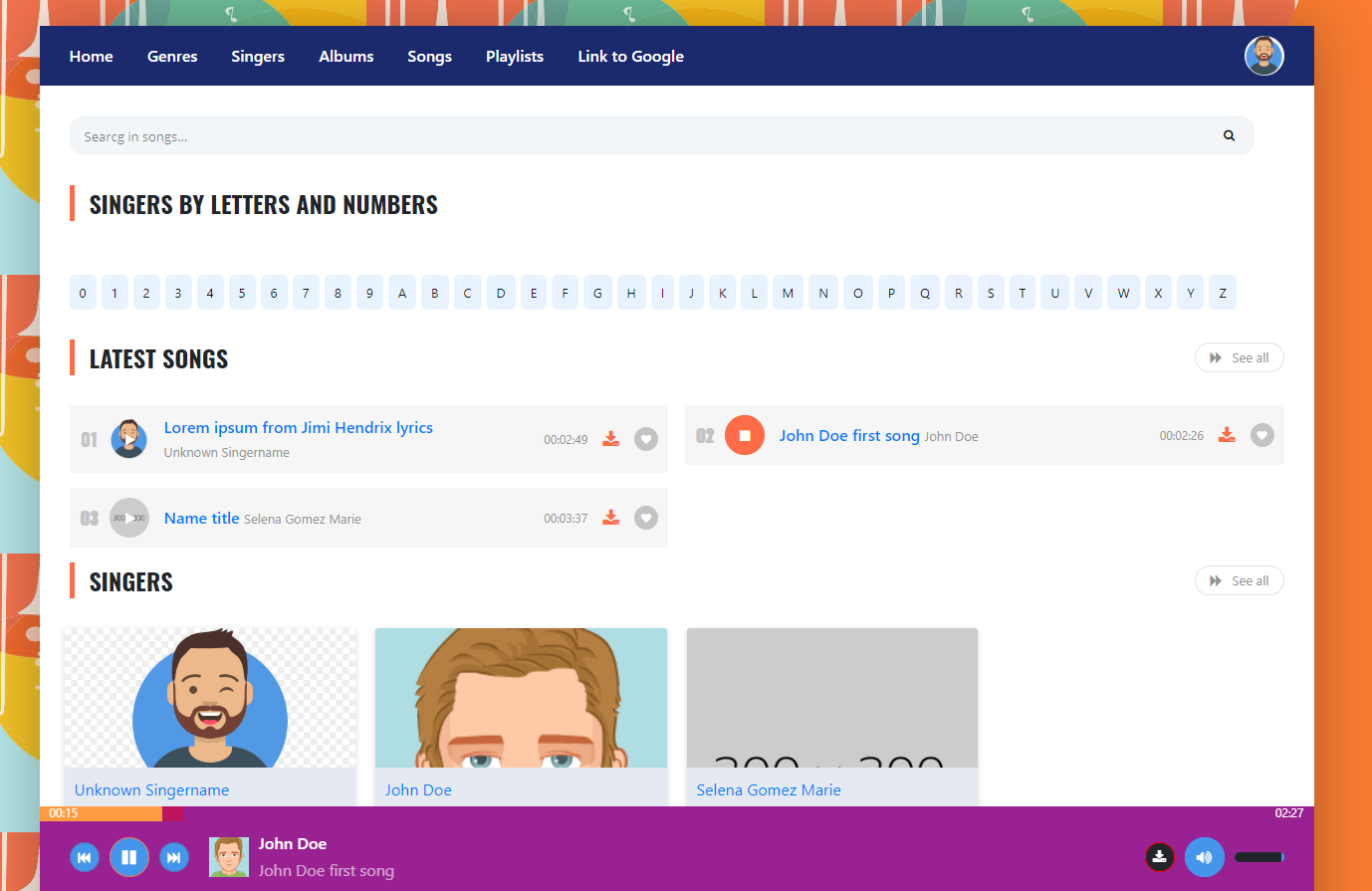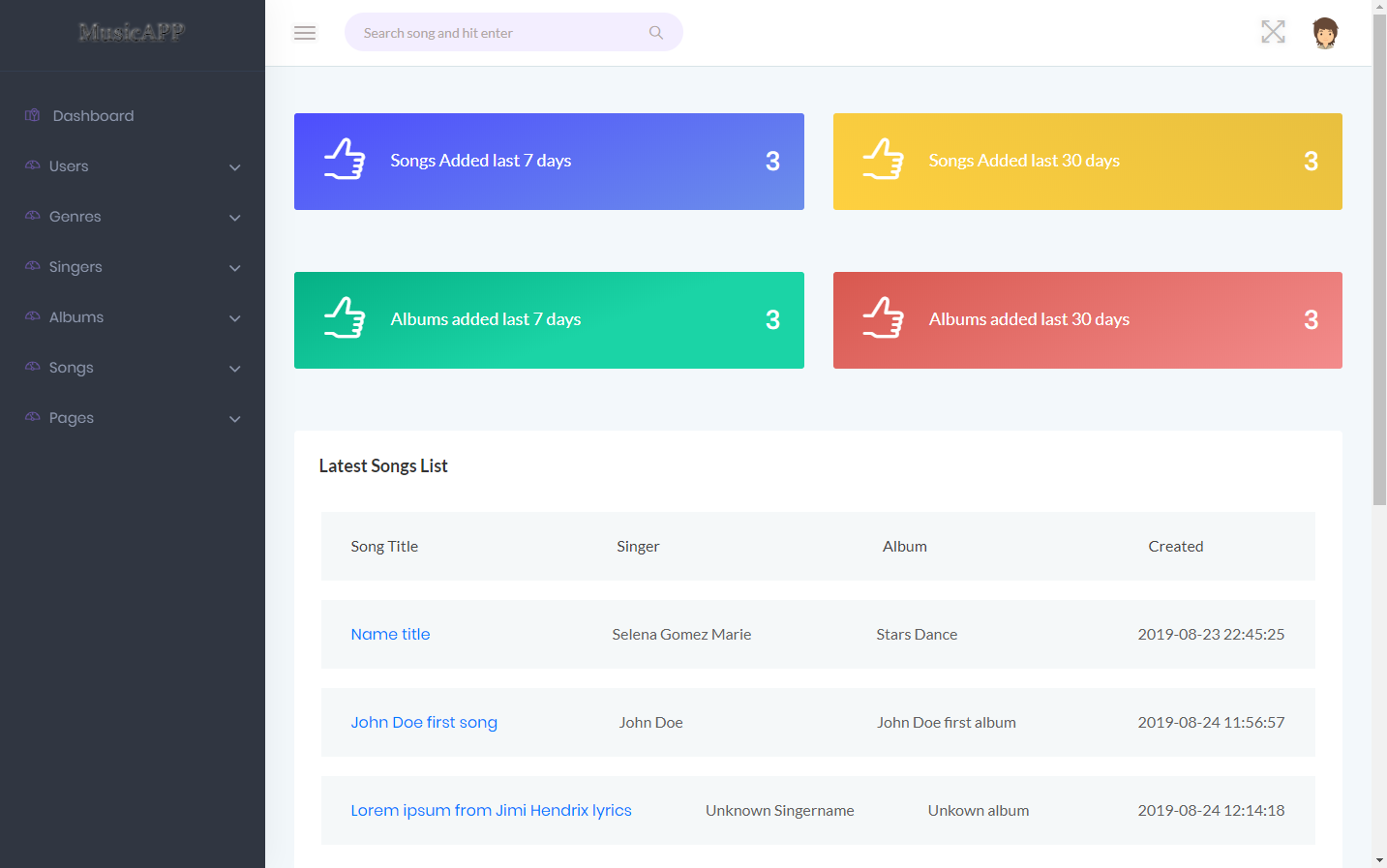 LaraMusic – is ultimate script built on the latest version of Laravel 5.8 and Bootstrap 4.3 and Juqery & Ajax. LaraMusic helps you to build music website easily and get more traffic.
Features
Features
Easy Installation – Install LaraMusic easily with no coding or server knowledge in a few minutes with our easy to use installer and documentation.
Frontend – Website is built in latest version of Bootstrap (4.3).
Content Management – LaraMusic can be used as a CMS, it allows you to fully create and modify everything from admin area including users, genres, singers, albums, songs, pages and more.
Playlists – Any registered user can create unlimited playlists and can add unlimited songs to created playlists.
Automated Homepage – Homepage including songs and all content can be fully automated.
Search – When you input something in search form firstly it gives suggestion (with jquery&ajax autocomlete) from our database or you can search fully by pressing Enter.
Filter – You can search songs/singers/albums/playlists by letters it helps you to find information much faster.
Songs Lyrics – You can add lyrics to songs with html.
Ajax Based – LaraMusic is ajax based application, which means it's faster when a regular site and has no full page reloads when navigating between pages.
Responsive – LaraMusic is fully responsive and will work on desktop, mobile, tablet and other devices.
Framework – LaraMusic is written in PHP (latest version of laravel) which is most popular today and secure.
Documentation – LaraMusic comes with in depth documentation that explains everything from installation to all the features.
Authentication – Fully featured authentication system login, registration, password recovery, account settings and more.
Sitemap integrated – To get high traffic you need to make sitemap. LaraMusic has a sitemap which works fine and suitable for any search engine
Source Code – You will receive full, unencrypted source code upon purchase, allowing easy custom modifications.
And – ..... much more.
Requirements
Requirements for running LaraMusic
Make sure your server or hosting meets following requirements.
PHP >= 7.1.3
OpenSSL PHP Extension
PDO PHP Extension
Mbstring PHP Extension
Tokenizer PHP Extension
XML PHP Extension
Ctype PHP Extension
JSON PHP Extension
cURL PHP Extension