Photo Collage - Android Source Code
Photo Collage - Android Source Code
Transform your phone's images into beautiful wall art!We made creating a photo book and canvas print so quick and easy that anyo
Photo Collage - Android Source Code
Transform your phone's images into beautiful wall art!We made creating a photo book and canvas pr...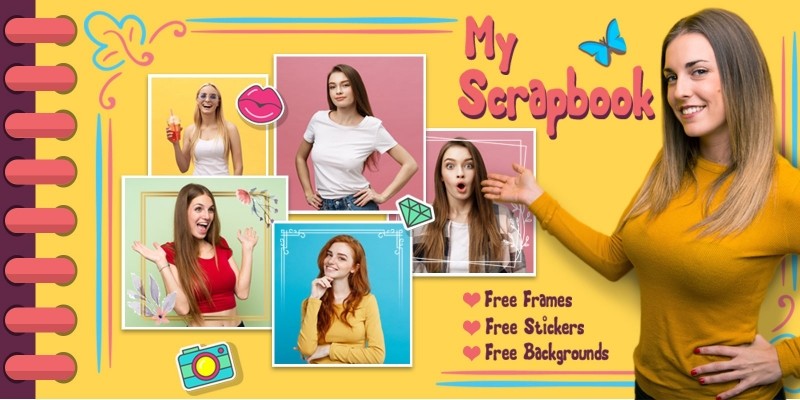 Overview
Photo Collage - ScrapeBook Photo Mixer, Digital ScrapeBook Album
 Photo Collage is a best photo editor & collage maker application ,help you have awesome photo collage from multi camera photos you took. With Collages Editor Camera, you can combine your ordinary photos to create beautiful collages.
Collages Editor Camera allow you to add text, stickers to your collaged photos.
Features:
♥ Photo frame templates
♥ Import photo from Gallery or Camera apps.
♥ Touch gestures to resize, rotate.
♥ Add text, stickers to the photo
♥ Share collaged photo to Instagram, Facebook, Twitter and other socials.
Later you can use your photo collages as backgrounds or share them with your friends on Facebook, Twitter, Instagram and a lot more.
Photo collage editor has a very simple user interface, evey body can use, with a powerful photo editor, photo collage that gives you everything to create amazing collage of your photos.
Demo apk - Download Now
Features
Features in Scrape Book :
♥ Photo frame templates♥ Import photo from Gallery or Camera apps.

Instructions
- Read " Guide" in the folder