Spin O Bottle - Unity Game Source Code
A truth or dare simulator for your smartphone!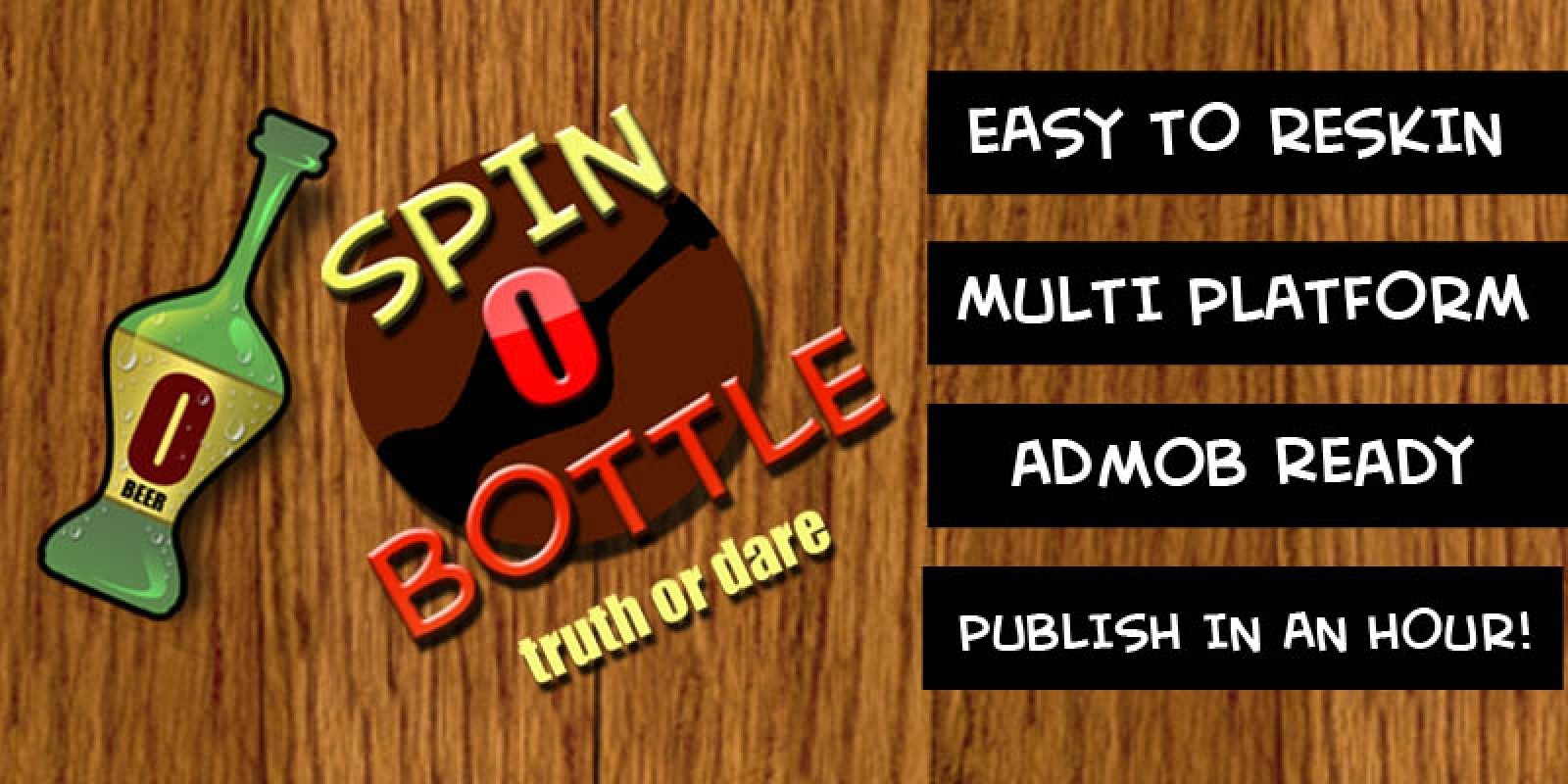 Overview
A party starter on your smart phone!Spin o bottle:truth or dare is an awesome app that simulate the old party game "truth or dare"! Create more of these that will cater for different age groups! make one for teen girls in a slumber party, for a drinking game,or for more mature adult content!
How it works:
Spam tap the "spam tap!" button to make the bottle spin. The more you tap it, the faster it spins. When the bottle stop turning, The person the bottle pointed to will choose between truth or dare buttons. After that,you need to do what this app says if you choose dare or answer the question if you choose truth.
download sample here:
Features
easy to reskin
multi platform
admob ready
easy editing/add new truth or dare lists
ads integrated properly
publish in less than an hour
Requirements
unity 4.6 or higher
android sdk
admob account
photoshop cs5 or higher
Instructions
open the included photoshop files and edit it. Then save as png on assets> sprites.truth or dare list editing guide is on the documentation