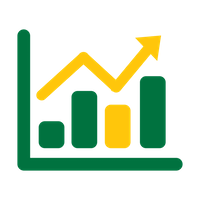 Cash Matics PHP Script
Savings, Loan, Investment, Cryptocurrency, Gift Cards and Digital Shares System.





Average rating of

5

based on

1

votes
Overview
Cash Matics is a premium script for Online Merchants that deals with Cryptocurrency Sales, Gift Cards Sales, Loan Management, Investment Management, Savings Account System and lots more. It was built using Laravel Framework for better security with fool proof algorithm. We have carefully developed this system to ensure that smooth running of your business online is well cultured and safe from unauthorised access
With this system, your customers can buy or sell cryptocurrencies on your portal, buy or sell gift cards on your portal, make deposits into the system and invest funds with automated running of ROI "Return On Investment" to ensure no fund is lost in the system. Your users can also request for loan with our loan management architecture embedded in the system as well as buy digital units of shares which can be re-sold when shares unit price goes high. Administrator can create coin units or whatever name you choose to call your units with pre-defined cost and selling price which can be altered at will by admin upon increase in market value of the said coin units. Cash Matics is well structured to ensure that users have smooth experience on the platform with engaging users interface.
Login: http://khaytechdigitalz.org.ng/i-invest/login
Users: test@test.com
Password: test1234
Admin: admin@admin.com
Password: admin
Features
Features
Dashboard
Advanced dashboard with multiple excellent statistics and widget


Investment System

Super Investment system with investment monitor module


E-mail alerts

Receive E-mail for every transaction carried out on your account


Charts

Multiple Advanced charts for accounts, users, payments, loan and many more..


Customers information

Manage and track all customers information


Buy and sell giftcards

Users can buy and sell giftcards


Online Payment

Paystack & Rave-Pay, Stripe & Paypal payment integration


Loan Management

Users can request for loan on the platform


Shares Manager

Advanced shares management system for cutomers


Account Settings

customers can manage savings, loan from the users dashboard easily


Check Last Login

Users can check the last login date on the system for easy account monitoring


Email

Users can send email to any staff and admin on the system for easy collaboration


Notice Management

Admin can post notice


Trade Cryptocurrency

Buy and sell crypto currency


Messaging System

Private and group messaging system for all users


Settings

Administrator can manage system every settings options like payment settings, staff settings, system settings and many more


Reset Password

Reset password of any user is now very easy


Complain Management

Users can add complain about anything to authority



Online Registration

New Customers can apply online
Instructions
Installation Guide
Installation
System Requirements
*** PHP 7.1
*** MYSQL 5+
*** PHP ZIP Extention
*** Internet Connection
*** Mail Server
Payment Gateway Requirements
*** Paystack Payment Gateway Account
*** Rave-Pay Payment Gateway Account
*** PayPal Payment Gateway Account
*** Stripe Payment Gateway Account
Installation
Upload and unzip the script folder unto your hosting server.
Manually create a database using the database creation feature on your cpanel homepage.
Open Application folder and edit .env file to confirm with your system requirements.
Provide database hostname, database name, username and password as created in step 3 above.
Ensure to set your Mail server requirements as provided by your server host.
Set Base Currency Code and Symbol as required
Save the file '.env'
Upload database file named cashmatics.sql in sql folder to the created database in step 2 using PHPMyadmin option from your host
Set your cronjob url to yoururl/cron/job
You are good to go!!!
Reviews
2 weeks ago

Rating:

BEST WORK EVER UX/UI DESIGN I LIKE IT SO MUCH <3 ADMIN PANEL LOVE