Kids Education - Android Template
Kids Education - Android Template
Kids Education app has simple and attractive design for kids.
Kids Education - Android Template
Kids Education app has simple and attractive design for kids.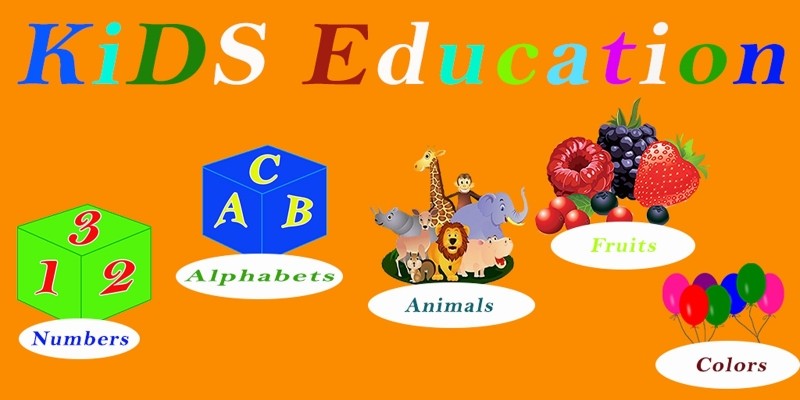 Overview
Kids Education is an educational app to help your toddler learn basic starting from alphabet, numbers, colors, shapes, Vegetables, animals, days , months, fruits, vehicles and much more for kids.This app helps kids to learn new things easily like A for apple, numbers identification and pronunciation, identify shapes etc..

Download this all in one preschool learning app for kids.Our children's little minds are thirsty for knowledge. Give them such platform to grow their mind. Preschool & Kindergarten learning is useful for kids of all age groups in different region. Kids education and kindergarten learning is an educational app for kids. Kids 123 Educational app has very easy user interface to learn quickly. If you are a parent of a 2 year old baby or a kindergarten and looking for school games for kids, you will find many cool activities to keep them amused while learning basics from this all in one free kids Education.
Features
Simple Attractive Design
High Definition Images
Different Categories of Images
Voice Pronunciation
Admob Integrated
Material Design
Requirements
Android Studio Should be Installed.
Android Studio Version 2.3.1 or Above.
Admob account for change Advertisement.
Instructions
Download main code .zip file and Extract it.
Import that into android studio by selection Import Project option.
Follow the instruction given in Documentation.zip file.