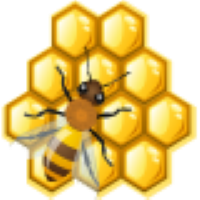 Hex Puzzle - Android Studio Admob GDPR
Hex Puzzle is a game to train your brain and improve your accuracy skills!





Average rating of

5.0

based on

1

votes
Overview
with hive design and endless levels a simple but challenging hex block drag and drop blocks with different shapes onto hex grid in order to fill it and earn as many points or time as possible to use it next level.


This is not Unity or Buildbox game
When You Buy it You'll Get
  - Full source code game easy to reskin- android studio
  - Full step by step Documentation HTML  &  Video 
Features
 -   Admob Ads : Banner and Interstitials
 -   challenging & addictive number one game at all time
 -   a family game that fit for everyone
 -    3D & Very Small size game
 -    Beautiful design 
 -    Play it Online & Offline
 -    Endless level are waiting for you to challenge
Requirements
  - Android studio 3.5
  - Java JDK
  - Admob Account
Instructions
In documentation you'll learn how to..
    - Import Project Into Android Studio.
    - Change the package name
    - Reskin the game. ( Audio , image, icons )
    - Change the Admob Banner and Interstitial ID .
    - Change Your Privacy policy, and review Url. (GDPR)



Note:
  After reading documentation and watching the video If you need help 
  feel free to contact me
Reviews
Feb 9, 2020

Rating:

👏👏👏 Very Nicely Done!
First purchase I've made that immediately worked without any issue whatsoever!
Perfectly up to date, everything works and nicely coded.
Thank you to the publisher!! Looks great!