Crazy Ball - Buildbox Template
iOS 3d-game made with BuildBox free plan; contains AdMob banner and AdMob interstitial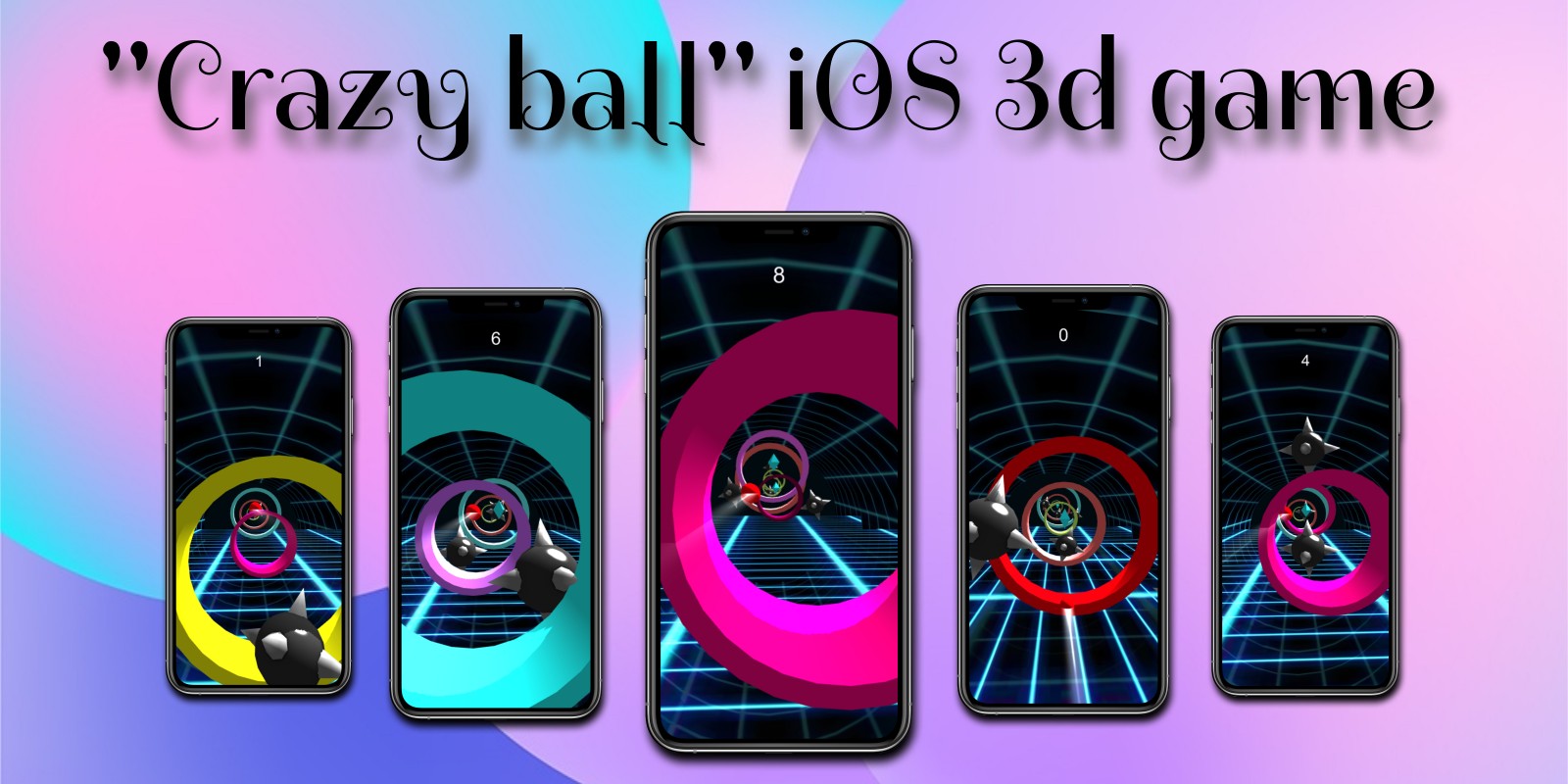 Overview
'Crazy Ball' is a full 3d iOS game made with BuildBox. Main files include BuildBox file and iOS file. Minimalistic 3d game has a background music; AdMob interstitial and AdMob banner to show ADS; already adjusted buttons, enemies and the character. 
The main objective of the game is to overcome the distance, consisting of multi-colored circles. Flying past the circles, the ball paints them in other colors. In addition to colorful circles at a distance, you can find diamonds that the ball should collect in order to collect as many points as it is possible, but also mines. If the ball hits a mine, it will have to start the game from the very beginning!

Stylish design, neon tunnel textures and a positive palette of colors are perfectly combined in this game. 

Features
AdMob interstitial to show ADS
AdMob banner to show ADS
3d character and objects
Background music
Adjusted enemies and character animation
Full iOS app
Easy to re-skin
Minimalistic stylish design
Requirements
BuildBox free plan, Xcode, MacBook, iPhone
Instructions
Download the 'main files and documentation' folder and follow the instructions in the documentation PDF file.