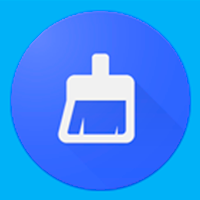 Android Cleaner - Android App Source Code
Android Cleaner helps cleaning and optimizing your Android devices.





Average rating of

4.0

based on

1

votes
Overview
Android Cleaner helps cleaning devices! Android Cleaner is the most powerful FREE 

tool cleaner for your device if it works slow and boost your Android's speed, it's come with many features like clean out junk (clean cache memory, clean internet history, download history and clean unwanted phone calls & messages), application manager to free up storage and uninstall malicious apps to optimize your device, improve mobile game performance with the Ram booster for faster gaming, battery optimizer
(battery saver) to save more energy, increase your security and make you the clean master of your mobile .Imagine that you can clean junk files, delete application, ram booster, memory booster, battery saver just in one app , one touch and just one click. just to improve your phone performance. 

Demo APK: https://www.dropbox.com/s/9jpw...

Features of Android Cleaner

We can make it easier to free up storage space on your device or SD card, optimize
their games and memory, stop overheating and protect against malicious
applications and vulnerabilities.

CLEANING JUNK FILES
Clean out junk files in phone and let your phone or tablet breath by enabling
you to delete junk files such as cache files and download history and
unwanted phone calls and messages, Free up storage and optimize
performance and more.

DEVICE OPTIMIZER
Android Cleaner enable to you to know your device, optimize and speed up it. Just one click, you'll be the optimize Master of Android ,It make easy to batch
uninstall unused and unwanted apps ,Stop Apps from wasting battery life
and causing device to overheat.

CPU OPTIMIZER
Android Cleaner help The CPU (central processing unit) waking in Full speed,tune up task manager's memory thresholds to optimize your phone's performance.
RAM MEMORY OPTIMIZER
Android Cleanerpermit to clean up memory (RAM) and boost your phone's speed by letting you kill unnecessary processes and redundant background tasks. 
APPLICATION MANAGER
Android Cleaner make it easy to batch uninstall unused and unwanted apps. clear to
accelerate your favorite mobile games with our new app booster.

BATTERY ANALYTIC (BATTERY SAVER & OPTIMIZER)
Android Cleaner help you optimize your battery life and save your energy, find you are
consuming energy, adjust brightness setting and more.

Android Cleaner is one of the best booster and optimizer apps in the world that keep your device clean, speed up and more efficient.

Android Cleaner is FREE so give it a try! Please don't forget to leave us a rating.
Features
CLEANING JUNK FILES
DEVICE OPTIMIZER
CPU OPTIMIZER
RAM MEMORY OPTIMIZER
APPLICATION MANAGER
BATTERY ANALYTIC (BATTERY SAVER & OPTIMIZER)
Instructions
Set up:
Download the Source code
Extract the folder
Open Android Studio
Click on "Open an existing Android Studio project"
Wait for the gradle is loaded And Run
Happy Coding!!!
Reskin:
You can replace the old image name from Drawable folder with new images.
Reviews
Jun 9, 2016

Rating:

I already bought the source and it work as I expected